Girls basketball looks to split season series with Wylie East
After a week of tightly-contested district matchups, the girls basketball team (17-13 overall, 3-2 district) looks to get back in the win column against Wylie East (16-12, 4-1) on Tuesday night at home at 6:15.
The girls team defeated Princeton last Tuesday night when freshman Sammie Basson hit a three pointer to take the lead with four seconds left to win by a score of 48-47. Friday night the girls went to McKinney North, but came back empty handed as they fell to the bulldogs, 62-52. 
"We were not ready for our game versus Wylie East," senior Addison Hand said. "It might have been the weather delay or just the atmosphere, but we were not in our right mindset to play. This upcoming game we are going to be more focused and nailed down to our defense and stick with our original game plan."
As district begins to wrap up in the next few weeks, senior Carly Ludlow said a win against Wylie East would boost the team's confidence.
"I think if we can pull out ahead of Wylie East it can definitely put us on a hot streak," Ludlow said. "I think we just need to keep playing how we have been and not necessarily look at the scoreboard or district standings but just have fun and play how we like to."
Senior Lily Herran said the girls will use the McKinney North loss to motivate them to bounce back during the stretch run of the season.
"Losing to North has really motivated us as a team," Herran said. "Since we have so many seniors, we really want to make the last round of district count so that means really putting in the work outside of practice and playing as a team."
Leave a Comment
About the Writer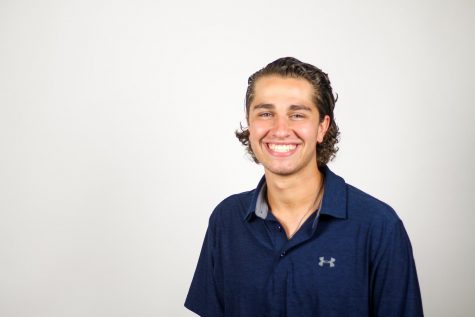 Matthew Piccirillo, Staff Writer
In hopes of bringing a lively personality to The Red Ledger, Matthew Piccirillo decided to join staff for his senior year. Filled with laughs and smiles...