Boys soccer to face Denton Ryan tonight
Coming off another tie against Lakeview Centennial, the boys soccer team (4-3-2)  looks to face Denton Ryan (1-5-1) away tonight at 7:15 p.m. 
Head coach Alex Duran discussed the dynamics of this week's preparation.
"We continue to work on fundamentals week in and week out," Duran said.  "The message for the week was pay attention to the small details."
Junior goalie Sammy Merrick mentioned the drills that were run in practice this week which seemed to be mostly practicing endurance and corner play.
"We have been doing possession games to help the team keep their shape when shifting up and down the field," Merrick said. "We have also been working more on corners because throughout games, we have been leaving players unmarked in the box which has cost us some goals this year."
Senior team captain Michael Branch said he is not looking back at past games and only plans to look forward on upcoming games for the rest of the year.
"I think that we just need to remember that it is a long season and that we have a lot ahead of us to look forward to," Branch said. "With that being said we just have to put it behind us and keep moving on."
Even though the team did not come out with a win against Lakeview last week, Duran said the team still played well in certain areas and would like the team to carry over their momentum to tonight's game.
"We went 1-1-1 in the last tournament," Duran said.  "Against Garland Lakeview we tied (1-1) we moved the ball really well as a unit but just weren't clinical enough in the final third in front of goal.  We need to put our opponents away early as we will create opportunities every game."
One thing Branch wanted to see the team do is continue bringing their fierce energy to every game this year.
"I think that everyone on the field worked extremely hard even though we were all pretty tired," Branch said. "I hope that we can continue to have this energy for the next game against Denton and throughout the whole season."
Duran said he won't be underestimating any opponents this year and that he is determined to find out the identity of the team before districts.
"Talent will only take you so far.  We not only have the talent but opponents need to see that we will also not be outworked," Duran said. "We don't want to take any team lightly regardless of record or name.  This is where the preparation happens before district. Finding out the identity of the team. Real game situations and how we cope with the ups and downs. This will help us in the future."
Leave a Comment
About the Writer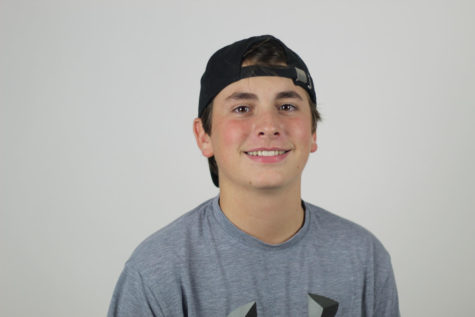 Drew Gager, Staff Writer
During his first year with The Red Ledger, sophomore Drew Gager will contribute as a staff writer. His hobbies include golfing and playing video games....