Girls soccer seeks to build early season momentum
Looking to bounce back from a 1-0 loss against the McKinney Lions, the girls soccer team (3-3) is slated to face the Whitehouse Wildcats  (1-2-1) this morning.
Head coach Ian Keeble listed the keys to a strong tournament performance and building momentum early in the season.
"We have to play with intensity, apply our principles of play, focus on set pieces, be clinical in front of goal, and have fun," Keeble said.
With an up and down start to the season, Keeble said he is optimistic about the direction of the program.
"I think we have performed well to start the season," Keeble said. "We will be in a position to be at the top of our game soon despite having so many young players."
After this past game's loss to McKinney, Keeble reflected on what he and his team need to improve.
"I was satisfied with our performance but not the result. McKinney just had the one moment in the game they scored and that was the difference," Keeble said. "I think we could improve on being more clinical in front of goal, staying more composed on the ball in midfield, and stronger in our 1v1s defensively. Some of us are just starting to get to know each other so I only see us getting better throughout the season."
Team captain Reagan Matacale was content with her team's performance against McKinney, but she definitely believes it could be improved on.
"The score of the last game didn't really reflect how we performed so we left that game kinda on a high note" Matacale said. "We're hungry to beat big teams like McKinney and Wylie and so on. We could hang with them, but we just need to work on finishing when we can."
Matacale said she believes the team's chemistry is an important factor in the team's overall performance, and they constantly try to work on it the best that they can.
"Chemistry was a core value for this team starting in August, and since we have a young team with five freshmen who play integral roles on the team, I took it upon myself and the returning varsity girls to incorporate them into our bond as soon as possible" Matacale said. "Compared to last year, we are at a great spot with the team and we're going to accomplish so much more this year."
Leave a Comment
About the Contributors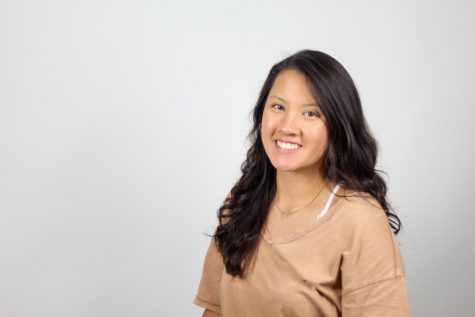 Grace Nguyen, Section Editor
Fueled daily by three iced vanilla coffees, standing at 5'2", Grace Nguyen will walk into the E103 door with no problem. Grace is entering senior year,...