Girls basketball to continue district play in Sherman
After trading wins and losses in the first two district games of the season, the girls basketball team (15-11) is set to play the Sherman Bearcats in an away contest at 6:30 p.m. 
Comparing the results from the first district game against Wylie East (65-39 loss) to the second game against Denison (38-37 win), senior Addison Hand said the team needs to respond to adversity during district play.
"I think we had a messed a mindset for the first game against Wylie East," Hand said. "It got weather delayed, andI think we had to wrap our head around district play and adjust to the competition."
When talking about what the team can improve on, senior Mallory Adamson said the team needs to always keep a positive attitude on the court even when things are not going their way.
"Although we need to work on breaking the press and executing all of our plays a little more, our attitude is very important on the court," Adamson said. "We have to make sure we keep each other in check when things are not going our way with the score of the game or if we think the refs are being unfair."
As the girls prepare for their third district game against Sherman, freshman Sammie Basson said her teammates will be doing multiple things such as watching film and covering all their plays to prepare for the game.
"We are watching film, and getting our plays right," Basson said. "Having the right mindset throughout the whole game will be important."
Leave a Comment
About the Writer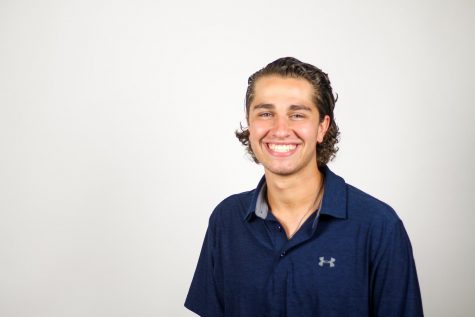 Matthew Piccirillo, Staff Writer
In hopes of bringing a lively personality to The Red Ledger, Matthew Piccirillo decided to join staff for his senior year. Filled with laughs and smiles...