Football to challenge Denison on senior night
After clinching a playoff spot last week with a win at Lake Dallas, the football team (6-2 overall, 5-1 district) will host the district rival Denison Yellow Jackets (6-2, 5-1) tonight at 7 p.m. on senior night.
After holding on against Lake Dallas for a 28-26 victory, sophomore running back Noah Naidoo said that securing a playoff spot is "only the beginning" of what the team wants to accomplish this year.
"The win is comforting, but we're not where we want to be," Naidoo said. "This is only the beginning of what we want to do. We've got to keep going." 
Junior defensive back Shawn Robertson said he believes the team needs to keep their intensity up all game against Denison in order to win its fifth consecutive game.
"We will play a complete game, we will play all four quarters at the same intensity as we start the game with," Robertson said. 
Denison boasts a dominant running game that averages just over 261 rushing yards per game. The Yellow Jacket defense also has nine interceptions so far this season, which has created more opportunities for their offense to put points on the board.
Junior wide receiver Luke Mayfield will be sidelined with an injury for tonight's game but still has full confidence in his team facing the Yellow Jackets.
"We like to say that our opponent every week is nameless and faceless," Mayfield said. "If we play our game, we won't lose."
Naidoo discussed some areas of improvement that need to be addressed towards the end of the season.
"We didn't play to the best of our ability in the second half [last week]," Naidoo said. "The Leopards were beating the Leopards. We have to do better, and it started with my fumble on the first drive. I have to do better for this team."
About the Writer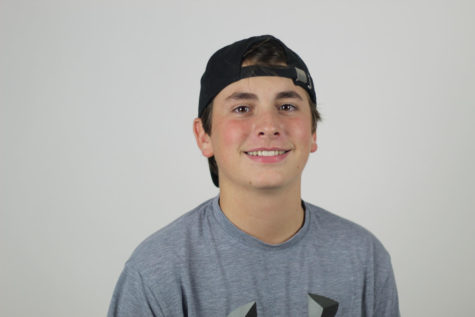 Drew Gager, Staff Writer
During his first year with The Red Ledger, sophomore Drew Gager will contribute as a staff writer. His hobbies include golfing and playing video games....