Pick Six: Week One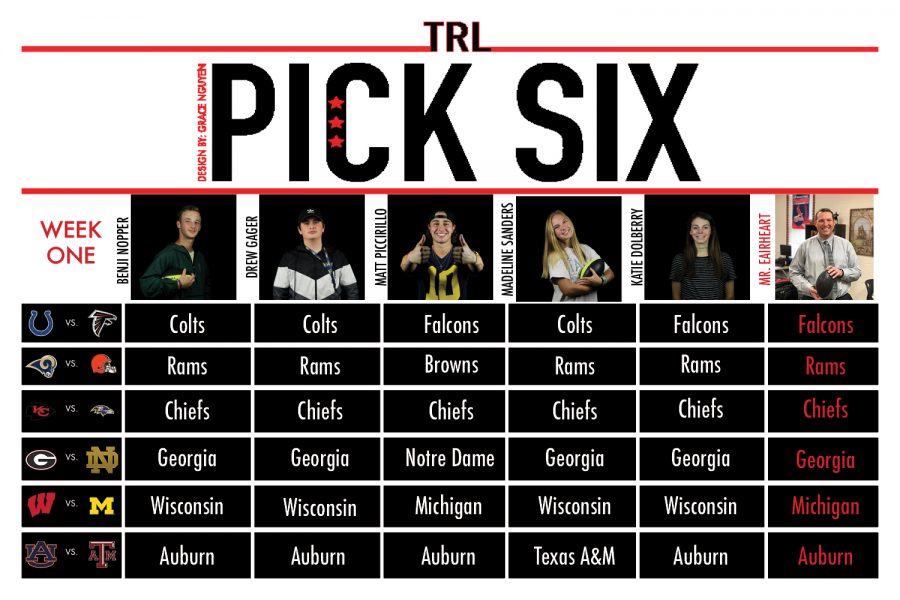 After completing a successful first year of the Pick Six segment, TRL's experts are ready to predict the winners of the top college and NFL matchups for the weekend.
Each week, a new guest picker will join the staff to see if he or she knows more than the so-called "experts." A cumulative record will be kept for each pundit, and the winner will receive a reward at the end of the year that has yet to be determined.
This week's guest picker, English teacher Jasen Eairheart, is known for his fantasy football expertise at the high school. Last year, Eairheart finished with a 4-2 record when he joined as a guest.
Cast your predictions below for an opportunity to be next week's guest picker.
About the Writer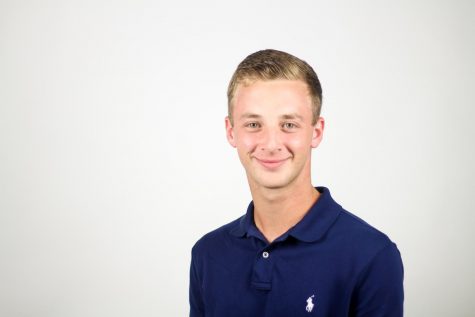 Benjamin Nopper, Section Editor
After joining staff and becoming an editor his sophomore year, Benjamin Nopper is enthusiastic to spend his senior year in the newsroom he considers...