Volleyball looks to maintain form as district approaches
Hang on for a minute...we're trying to find some more stories you might like.
The volleyball team (29-5) will be playing the Martin Warriors (21-5) in an away match on Friday at 5 pm. Martin is currently ranked 18th in the state, while the Leopards are ranked third. The team will be looking to improve on Tuesday's 3-1 victory over Aledo 3-1.
"We need to focus on starting strong against Martin and not dig ourselves a hole," head coach Ryan Mitchell said. "Our serving and blocking have to get better."
The Warriors are currently undefeated this season at home, with a record of 7-0. The Leopards however, are also undefeated this season away, with a record of 4-0. Both teams are similar in their stats in digs, aces, and receptions, but Lovejoy has recorded nearly 100 more kills than Martin has, while Martin has more blocks that Lovejoy.
In the win over Aledo, junior Cecily Bramschreiber led the attack with 20 kills, with sophomore Averi Carlson picking up 54 assists. On defense, junior Lexie Collins recorded 6 blocks, while junior Callie Kemohah had 27 digs.
"We started off really slow in this match after an almost 2 hour bus ride," Mitchell said. "The girls bounced back and competed hard to win after being down in the first set. The girls came together and played amazing."
According to Mitchell, one of the reasons why the team has been successful is due to the team chemistry.
"Our team chemistry is amazing," Mitchell said. "The girls love each other and get along fantastically. They support each other both on and off the court and want what is best for their teammates."
About the Writer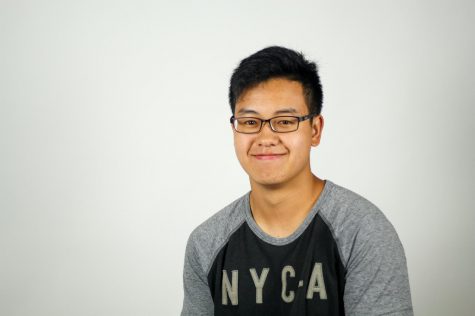 Ryan Wang, Staff Writer
After 17 years of investigative thinking, Junior Ryan Wang has come to the conclusion that his spirit animal is most definitely the coconut. Aside from...