Fall girls basketball league offers perspective for players, coaches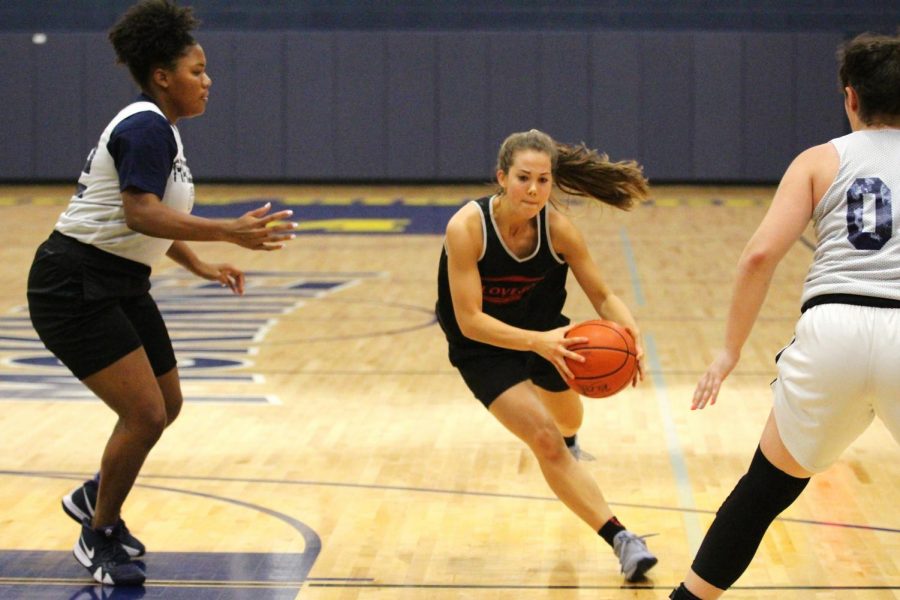 The girls basketball team is in the midst of a weekly fall league that enables players to gain experience and coaches to watch from the sideline.
Fall ball has lots of positive benefits for the girls, according to senior Grace Bennett and head coach Lance Boxell, including building team chemistry, getting in shape and developing leadership.
"Fall ball is definitely great preparation for the upcoming season so that our first game in November isn't the first time we play against another school in a few months," Bennett said. "It eases us back into the saddle of fast paced game play so that we don't feel like we got hit by a bus when the real season begins."
Not having to coach the team gives Boxell time to scout his players to see what role they play in the game physically and vocally.
"It could be something as simple as clapping or telling them to hustle or someone who is modeling by example," Boxell said. "They aren't saying anything but they're changing ends of the floor as fast as possible, those types of things, I think girls see that and that is a form of leadership."
Because there is no coach on the floor with the team, girls are forced to step up and be leaders on and off the court.
"I think not having the coach with us during the game is good for us as a team because it causes us to step up as leaders, try to fix problems, call plays and run the game ourselves," Bennett said. "We have to be aware of our opponents and every situation during the game."
Teams play for two 20 minute halves rather than eight minute quarters. In fall ball, teams may play against district competitors or schools outside of their division.
"As far as the fall league I think girls just naturally complete harder when they are going against someone that's not from their school," Boxell said. "If you only did practices and scrimmaging against Lovejoy kids against each other, I don't think they would be as competitive as they are in fall league."
About the Contributor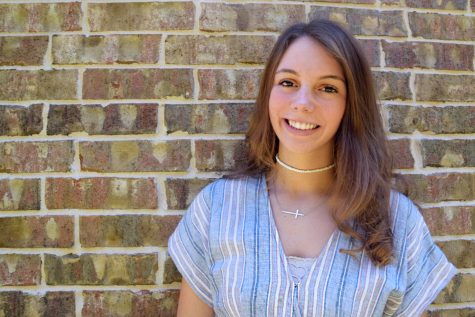 Katie Dolberry, Section Editor
Heading into her second year on staff, senior Katie Dolberry is excited to take on the role of sports editor and photographer. She would like to pursue...