Volleyball aims to continue win streak against tough competition
Hang on for a minute...we're trying to find some more stories you might like.
The volleyball team (28-4) will face off against the Sachse Mustangs (24-6) in an away match on Friday night at 6:30 p.m. before playing the number one ranked 6A team in the nation Byron Nelson (23-1) next Tuesday at 6:30 pm at home. The Leopards will be looking to continue their winning streak (four) after defeating Prosper twice, McKinney Boyd, and Churchill.
With new head coach Ryan Mitchell at the helm, the season started well after the team claimed 28 wins from 32 games, ranking them fourth in state and nationally. The team played nine games fifth in the tournament.
"I have been very pleased with our play during the month of August." Mitchell said. "I hope to build a team that play to our potential. We are always setting our sights on championships here and this year is no different, we want a district championship and a shot at the state title this year."
Sachse is currently ranked 23rd in the state, and 37th nationally. The Mustangs are also undefeated at home, while the Leopards have not lost a single match away this season. Lovejoy has a higher scoring average per set than Sachse, and a high win percentage as well.
"We have a much smaller team this year height wise, and Sachse is a big blocking team," junior Cecily Bramschreiber said. "[They are] very offensive, but I think with our ball control and defense in the back row, it should help."
The Leopards also played McKinney Boyd this Tuesday, claiming a 3-0 victory against the Broncos. Boyd only scored 55 points across three sets, compared to Lovejoy's 75 points.
"So far the team had performed pretty well, [considering] we lost a couple of seniors like Madison Watters and a couple of main hitters," Bramschreiber said. "Seeing some more competition and getting in more practice will help."
About the Writer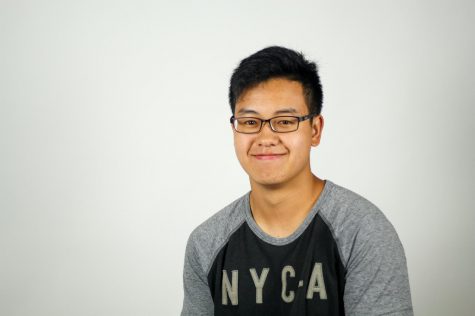 Ryan Wang, Staff Writer
After 17 years of investigative thinking, Junior Ryan Wang has come to the conclusion that his spirit animal is most definitely the coconut. Aside from...