Journalism staffers win plethora of awards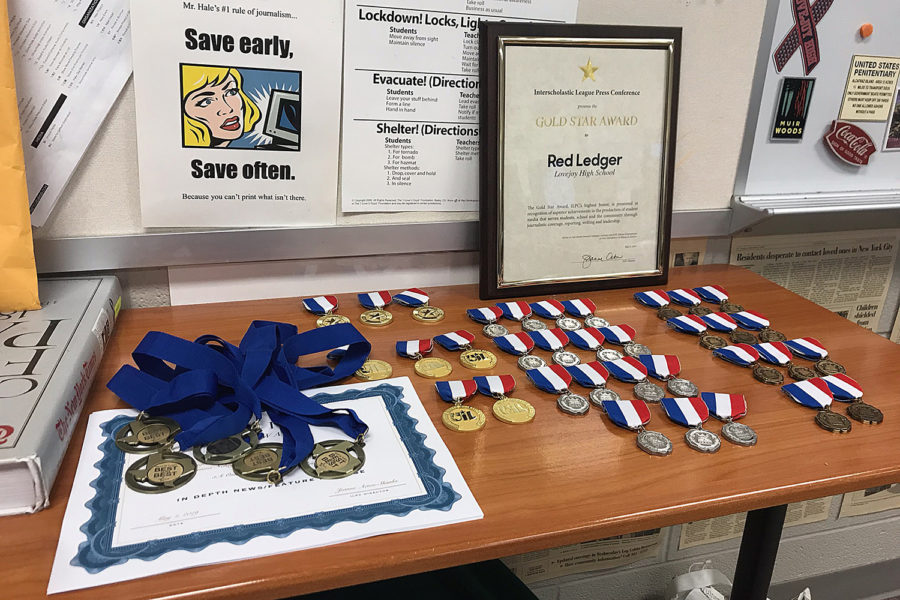 Eight students have qualified for the UIL All-State journalism staff in a year when The Red Ledger and the Lovejoy News Network earned more than 200 combined awards.
Senior Alexis Russell and juniors Lily Hager, Kelsey Carroll, Madeline Sanders, Grace Nguyen, Ariel Kokoricha, Jackie Carroll, Arushi Gupta, and Benjamin Nopper all earned more than the required 50 points to be eligible for the All-State staff. It was Hager's second year on the All-State staff and Carroll's third.
"I was shocked when I saw we had eight qualify," newspaper and broadcast adviser Corey Hale said. "The last two years we've had four each and that's been a lot. I'm really thankful to see all of their hard work recognized and rewarded."
Nguyen and Carroll were also were named to the Association of Texas Photography Instructors ImageMaker Award and were the first in school history to make the list.
"It was a really big accomplishment because it means that Kelsey and I are one of the top 10 photographers in Texas," Nguyen said.
As a staff, The Red Ledger (TRL) was awarded the Gold Crown Award for digital media, one of only four schools in this category to receive the Columbia Scholastic Press Association's top award. The staff was also one of two newspapers to win the Gold Star, the top award from the Interscholastic League Press Conference.
"These awards are always exciting, especially in Texas where journalism is as competitive as high school sports," Hale said. "I'm really proud of these because they reflect the work of our entire staff and really is a group effort directed by our outstanding editorial leadership team."
Individually, the staffers won an abundance of awards this spring in the Texas Association of Journalism Educators Best in Texas contest, the Dallas Morning News High School Journalism contest, the ILPC Individual Achievement awards (including three entries winning "Tops In Texas"), the Texas Press Women's High School Communications Contest, and the Gold Circle Awards from CSPA. Two staff members, juniors Madeline Sanders and Benjamin Nopper, won first place in the Gold Circles in the categories of news feature and personal opinion column, respectively, ranking their work as the best in the nation.
"It's a really rewarding feeling to know that we can use our platform as high school journalists to raise awareness to issues that affect our students," Nopper said. "Whether they agree with my opinions or not, it is really cool to have students and teachers engage in productive conversations about issues that I write about."
In UIL journalism, Carroll brought home the school's first journalism state championship in early May with her win in 5A editorial writing. Sophomore Arushi Gupta was also a UIL state qualifier in headline after helping Lovejoy win the district journalism championship and finish as the runners-up at regionals.
"When I found out that I qualified for state I was really surprised," Gupta said. "Going to state was just a really amazing experience, and I could not be more grateful to have had the opportunity to compete."
About the Contributor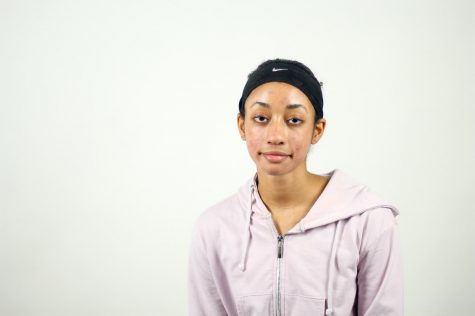 Lauren Gardner, Staff Writer
Lauren Gardner, a senior, dreamer, logophile, and artist, strongly believes in the importance of pursuing one's passions and evolving fully into who you...