Performance Course to continue into spring and summer
Performance Course (PC) will continue their annual spring and summer workout program for several athletic teams at Lovejoy. The course will begin at various times depending on the sport. Athletes can sign up at the PC website to register for the upcoming training courses.
"There are very few schools in the state of Texas that can say they are elite in all school activities and we pride ourselves at Performance Course in elite level training," Director Evan Coachman said. "We promote character development in our curriculum and try to put as much emphasis on team building as we can."
During the summer, athletes in basketball, football and swimming programs at the high school may participate in PC. There will also be a high-intensity summer program for high school boys and girls.
Coachman said training over the summer is significant for an athlete's development as he or she prepares for their upcoming season. Junior basketball player Jared Langs has attended PC since freshman year.
"Performance Course is important because it helps the team get stronger for the upcoming season and brings the team closer together at the same time," Langs said.
Coachman said the summer serves as an ideal time for training.
"It is a time period that has lower stress, which enables more progression than during other times of the year," Coachman said. "Also, the summer break generally contains ten weeks. Many sport seasons are 12 weeks or longer, so this makes the summer break 25 percent or more of an athletes time for development."
Coaches highly recommend students to register for PC, though it is not required.
"In today's society, everyone is looking for an edge that no one else has and we offer an edge that no one else can provide," Coachman said. "We offer a world class training program, at your school, in your facilities and around your teammates."
Leave a Comment
About the Writer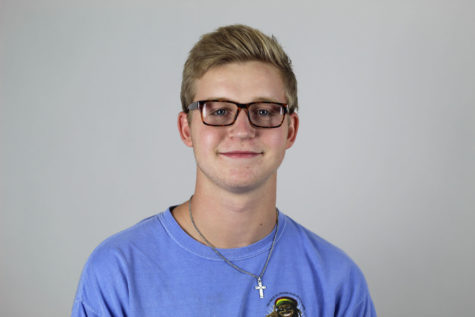 Drew Doig, Staff Writer
Entering his fourth and final year on The Red Ledger staff, senior Drew Doig will continue to be a sports writer. Drew, or "Doig" as he's more commonly...