Boys soccer ends seasons after three rounds of playoffs
The boys soccer season came to a heartbreaking end last Friday night with a loss to Frisco Heritage (16-2-6), 3-2 in double overtime in the third round of the playoffs.
"I really thought we had them," senior Max Pabin said. "It was a tough loss but i'm proud of how our team battled and the season that we had. We accomplished many things as a team.
At the end of regulation, the Leopards (19-6-1) thought they had the game winning goal when sophomore Cade Novicke cleaned up a shot off the goalie by sophomore Michael Myers. However, Novicke was called offsides.
"It was a close call," senior Brock Yeager said. "When he scored we all thought it was clean, but we didn't have the angle that the ref had on the other side of the field."
Even with the loss, the Leopards still made it to the regional quarterfinals with wins over Frisco High School (14-5-3) and Adamson High School (14-5-3) after placing third in district in the regular season.
With a large senior class, the team will have to reload with upcoming talent. Juniors Michael Branch, Diego Rodriguez, and Allan Beaney will look to lead the team next season will a experienced supporting cast with Novicke, Myers, and others. However, for the group of seniors that have been playing together all their lives, their careers have come to an end with a pair of district championships and several playoff wins to their credit.
"Playing with this group of guys for the past 10 years has been a blessing," senior Christian Kwon said. "Playing with them has allowed me to have some of the best friends I could ask for and has taught me so much. I'm sad that it's over, but I'm excited for the future."
Leave a Comment
About the Writer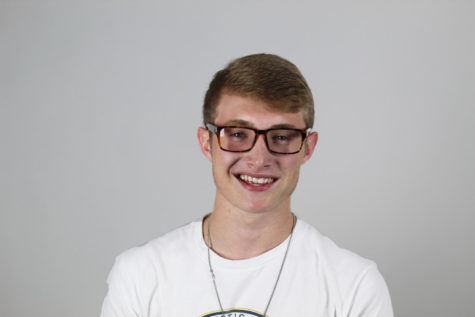 Joe Vastano, Staff Writer
Joe Vastano is your average Joe. He is a senior who really likes sports, fishing, and running. Texas A&M is his favorite college, so he cheers for...