Boys basketball to wrap up first round of district
After a 49-42 loss to McKinney North (20-5, 4-0 in district) last Friday put an end to its undefeated district record, the boys basketball team (15-4, 3-1) looks to keep up with the top-seeded Mustangs as they host the Denison Yellow Jackets (15-6, 1-3) tonight for Teacher Appreciation Night at 7:30 p.m. The team is currently in second place as they go into the final game of the first round of district.
"We definitely don't want to lose any ground with McKinney North," head coach Kyle Herrema said. "We'd rather it be up to us and not have to worry about what anybody else is doing. If we take care of our business, then we can take care of that district championship."
The Leopards regrouped on Tuesday with a 56-47 comeback win over Wylie East (15-9, 0-4). The team overcame an 11-point halftime deficit by putting up 19 points in the fourth quarter, while simultaneously holding the Raiders to just three points.
"It was just one of those nights where [the other team] shot the heck out of the basketball," Herrema said. "I told them that they're not going to shoot that way in the second half, because we're going to play great defense. And we did in that regard. I'm just really proud of the kids because coming back from that kind of deficit shows a lot of fortitude."
Senior Kyle Olson mentioned the impact that the team's defense had on the outcome of the game.
"Our rebounding and our defensive mindset changed [after the half]," Olson said. "As soon as we started playing better defense, we started coming back. That win definitely helped get us back on track after our loss to McKinney North."
Herrema emphasized the importance of those kind of morale-boosting victories, especially as the team enters the heart of the district season.
"Those are good games," Herrema said. "Every time you have to come back and win like that, it's good. We're going to keep on taking it a game at a time and wait for that second opportunity to get to go play McKinney North and get that win."
Leave a Comment
About the Writer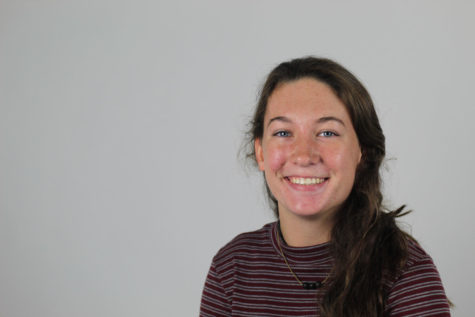 Alexis Russell, Staff Writer
Alexis Russell is a senior this year, and it is her second year on staff. She mostly writes about sports, including volleyball, basketball, and baseball....