Girls soccer set to compete in third tournament
Six games into the season, the girls soccer team is off to a quick start with a record of 4-1-1. The second tournament of the year begins today and will continue through the weekend with games held at Anna and Melissa. Today the team faced Paris and 11:30 a.m. and Friday the girls take on Argyle at 10 a.m. Saturday, the team will take on Melissa at 1:30 p.m.
Head soccer coach Ian Keeble said he is very proud of his team but said he still wants to see more.
"The team needs to have a growth mindset," Keeble said. "We had a good start but we really haven't accomplished anything just yet. We will continue to improve at practice and focus on our goals for the season and the process we need to go through to achieve those goals."
Because of the team's fast start, junior Sydney Fluker said the team chemistry and confidence are high going into the tournament.
"The team chemistry has been great this year," Fluker said. "Being such a young team (a large majority are sophomores and freshmen) everyone really mixed well together as we all like to have fun but work hard at the same time. It's also really encouraging for teamwork when we have a few wins under our belt, and it really motivates us all."
Keeble said the team has a lot of room for improvement but is just starting to realize what it is capable of achieving.
"It starts with individual quality, and we have a lot of very good players on the team," Keeble said. "Going forward our combination play, our transition from attack to defense, and our creativity in the final third has contributed to our offensive success. The team is feeling confident right now. The girls are just starting to realize what they can do as a team."
Junior Andee Richardson reflected on both her team and individual success.
"In one of our games from this past weekend, I scored my first high school goal," Richardson said. "This moment was really a highlight for me because celebrating with the team afterwards was the best feeling and it continues to make me smile."
Leave a Comment
About the Writer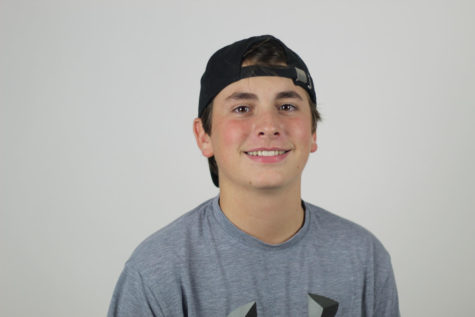 Drew Gager, Staff Writer
During his first year with The Red Ledger, sophomore Drew Gager will contribute as a staff writer. His hobbies include golfing and playing video games....