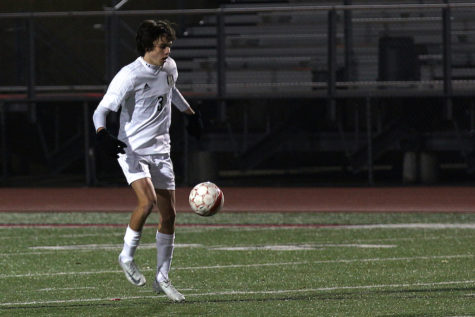 Before beginning its head-to-head matches, the Leopards will play one more tournament today in Forney after posting a 6-1 record in its first two tournaments. The Leopards' first matchup will be against the Rockwall Yellowjackets (2-6).
Senior Christian Kwon said that although his team is not familiar with its first opponent, Rockwall, he sees the tournament as an opportunity to grow.
"I'm ready to see how the past two tournaments have prepared us for the Forney tournament," Kwon said. "We don't know much about Rockwall, but it should be a good game that will allow us to get out and run."
In the Georgetown tournament, the Leopards went 3-0, and in the Allen
tournament, they went 3-1.
In the Leopards' final game of the Allen tournament, they earned a win against 6A Plano East. Senior captain Max Pabin scored the lone goal of the game as the Leopards defeated the Panthers 1-0.
"In The Allen tournament, we got some good looks from decent teams," Pabin said. "Getting a win against a 6A team like Plano East is always good."