Girls basketball to travel to Austin for tournament
The girls basketball team (8-5) will make the 3.5-hour bus ride to Austin to play in the Buda Hays Basketball Tournament Thursday through Saturday. The team will open up against Connally and Poth High School on Thursday in pool play.
Depending on the how the Leopards perform, they will either be placed in the gold, silver or consolation bracket after pool play.
"In the tournament we are hoping to face some different types of opponents than we are used to seeing in the DFW area so that we can be put in a lot of different situations and have a chance to improve as a team," head coach Lance Boxell said.
In the Leopards' last game, they lost at Prestonwood 64-25 on Nov. 20.
"Prestonwood overwhelmed us early in the game with their athletic ability, and I think it took our confidence away and let it affect our play on the court," Boxell said.
The team was led in scoring by sophomore Julia Brochu with 12 points, and senior Ireland Miller led the team in rebounding with six boards.
"It was a big test of mental toughness for our team," Miller said. "However, I think our team grew individually with each player gaining a new strength and learning more about the game."
Boxell said he hopes the team quickly moves on from the loss at Prestonwood.
"I think every season you have a couple of games that you would like to forget about and move on, and the Prestonwood game is one that we want to forget and look forward to the tournament this weekend," Boxell said.
After the tournament, the team will go on the road to face Denton Braswell on Tuesday, Dec. 4.
Leave a Comment
About the Writer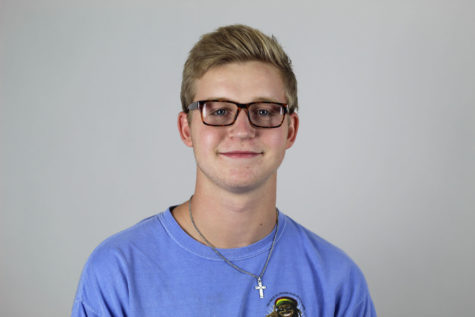 Drew Doig, Staff Writer
Entering his fourth and final year on The Red Ledger staff, senior Drew Doig will continue to be a sports writer. Drew, or "Doig" as he's more commonly...