Volleyball advances after knocking off Liberty
After a decisive 3-1 victory over the Liberty Redhawks (25-14, 23-25, 25-15, 25-21) on Tuesday, the volleyball team (43-6, 10-0 in district) will play Red Oak (26-16, 9-1) this Friday at 7 p.m. at Berkner High School for the chance to advance to the regional finals.
"We knew walking in to the game that we needed to treat each point like we were in the state championship," senior Michelle Foster said. "So, we came out and we played our best and let everything take care of itself. It was an amazing accomplishment and something that we had been looking forward to the whole season."
If the Leopards defeat Red Oak, they will play the winner of Wakeland (36-5, 15-3) versus Texas (27-11, 9-11) on Saturday, Nov. 11, at 2 p.m.
"We know we are in the driver's seat of this tournament now, and it's up to us to maintain focus and keep winning," Foster said. "We know that these next two games are really important and that we can't lose focus of our goal, so we are making sure that we come out and play our best no matter what, because the only team that can beat us is ourselves."
Leave a Comment
About the Writer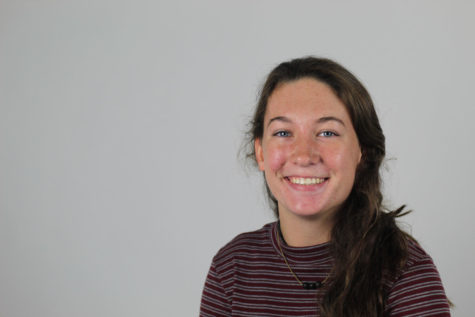 Alexis Russell, Staff Writer
Alexis Russell is a senior this year, and it is her second year on staff. She mostly writes about sports, including volleyball, basketball, and baseball....