Football hopes to clinch home field advantage on senior night
After clinching a playoff spot a week ago, the football team (7-1 overall, 6-1 district) now has its sights set on earning its final win of the regular season against the Frisco Raccoons (5-4, 5-2) tonight in order to gain home field advantage in the first round of the playoffs. The senior night contest is scheduled for 7 p.m.
Even with the guarantee of postseason play for the Leopards, head coach Todd Ford said there is a lot on the line for his team tonight.
"First and foremost we're playing for our senior class," Ford said. "It's very important that we go out and finish strong here in the regular season on senior night. We've got a lot to play for. When you hit this time of season, you have to continue to build and continue to grow."
A win tonight would keep the Leopards in second place in the district and create a first round playoff matchup at Leopard Stadium. A loss, however, would drop the Leopards to third place and force them to play in a road matchup to begin the playoffs.
On the other hand, Frisco has playoff implications at stake tonight as well, as the team has an opportunity to punch a ticket to the playoffs with a win.
"No one expected them to be in the situation they're in right now," Ford said. "Credit to them. They have an experienced staff who has put them in positions to be successful."
The Frisco offense runs a at a high tempo, which Ford compared to the Denison offense the Leopards neutralized in last week's 23-13 win.
The Raccoons are coming off a 49-0 win over Memorial and are led by senior running back Nick Stanton, who is averaging 6.5 yards per carry this season. Quarterback Carter Yates has 52 rushing attempts on the season, but the senior has only attempted 76 passes. In comparison, senior Leopard quarterback Carson Collins has 197 passing attempts this season.
Junior defensive lineman Tyler Beidleman said the best way to counter Frisco's offense is for the defense to line up as soon as possible.
"They line up very quickly, so we're keeping it pretty simple this week: line up quickly and go play ball once we know where to line up," Beidleman said.
Collins, who threw for 222 yards and a touchdown in last week's victory, said he is optimistic about the passing game against the Frisco defense.
"They are not the best team at covering the passing game," Collins said. "We are going to get into empty formations with no running backs to attack their defense."
Last week, the Leopard offense also benefited from the speedy recovery of senior running back Jahi Rainey, who tallied 122 rushing yards after battling an ankle injury.
The Leopards are currently ranked fourth in 5A Division II Region II by the Texas High School Coaches Association.
About the Contributors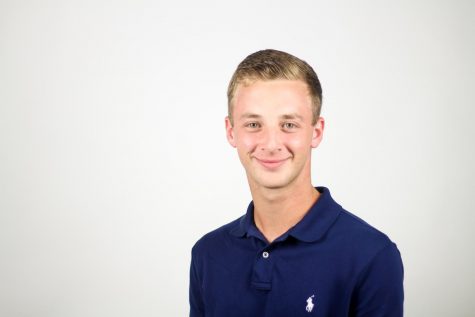 Benjamin Nopper, Section Editor
After joining staff and becoming an editor his sophomore year, Benjamin Nopper is enthusiastic to spend his senior year in the newsroom he considers...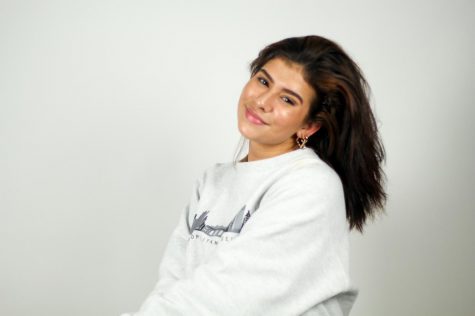 Shae Daugherty, Section Editor
It's Daug·herty, /Dortee/, Daugherty. It's not that hard. Coaches never get it wrong, and that may have been what drove her to sports photography...