Volleyball to face Lebanon Trail in first round of playoffs
Fresh off of an undefeated district season, the volleyball team (40-6 overall, 10-0 district) is set to face off against Lebanon Trail (23-9, 13-5) in the bi-district round of the 2018 UIL State Tournament tonight at Allen High School at 7 p.m. The Leopards are currently on a 14-game winning streak and defeated the 6A Prosper Eagles (32-8, 12-0) 3-1 in a practice match on Friday.
Head coach Jason Nicholson said he feels like the Prosper match did its job in helping the team prepare for the level of competition it will face in the playoffs.
"In the grand scheme of things, that match doesn't mean anything to either team as far as win-loss or playoffs," Nicholson said. "In set one and set two both teams really came out firing on all cylinders. For us, that was important because even in round one against Lebanon Trail, we don't have any guarantees. We're going to have to go out and play good volleyball."
Senior Michelle Foster acknowledged the talent of the Trail Blazers, who finished their season at fourth place in the stacked Region II District 9.
"Lebanon Trail being in one of the hardest districts in 5A, and beating some really good teams has definitely given them some momentum, but our big win over Prosper last Friday will give us the edge," Foster said. "Seeing how we went from playing very low level volleyball teams the last month to immediately turning around and beating one of the best teams in the country really gave us a confidence boost."
Nicholson said he is undeterred by the lack of playoff experience that comes with having a fairly young roster.
"Fortunately for us, even though [the younger players] don't have a lot of experience from a high school standpoint, they've had a lot of club experience and have played in some pretty important matches with medals on the line and stuff like that," Nicholson said. "Sometimes seniors are actually more scared because they realize it's the end of the road for them and end up tightening up a little more than a freshman or sophomore does. You just never know what you're going to get."
Foster gave an insight into her perspective as the team embarks on its playoff journey.
"We have a great opportunity to win state this year, and everyone on the team knows that and wants to be apart of that," Foster said. "As seniors, this is our last chance to win state, and we know we are completely capable of doing that, but we are taking playoffs one game at a time."
Leave a Comment
About the Contributors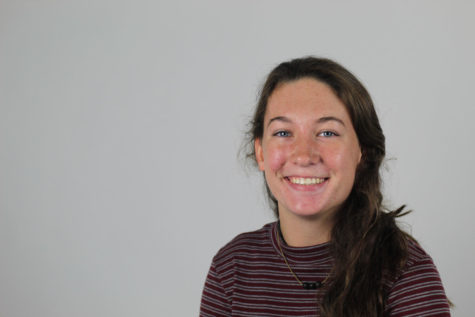 Alexis Russell, Staff Writer
Alexis Russell is a senior this year, and it is her second year on staff. She mostly writes about sports, including volleyball, basketball, and baseball....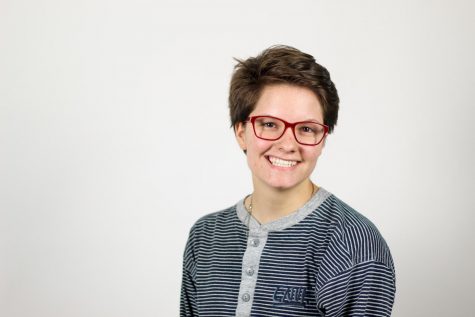 Kelsey Carroll, Section Editor
Senior Kelsey Carroll has never owned a dog or a cat, but she's the proud caretaker of two mini cacti living their life on her windowsill, and she thinks...