Football to challenge Lake Dallas in Homecoming matchup
After bouncing back from its first loss with a victory last week, the football team (5-1 overall, 4-1 district) will host the Lake Dallas Falcons (5-2, 3-2) tomorrow at 7 p.m. The matchup will occur in the midst of Homecoming festivities with a "Red Out" theme.
Offensive line coach Dustin Gunter applauded the rebound effort against Princeton (49-6 win) and said the team should look to build on the performance.
"After we had a rough game, we went back to focusing on the little things," Gunter said. "We have to continue to make sure we are covering our bases and executing our game plan."
Lake Dallas has won three of its last four games heading into the matchup. The Falcon offense is led by senior quarterback Ryan Depperschmidt, who leads the team in both passing and rushing yards.
Gunter suggested that the Leopard defense, which produced four turnovers last week, focus on neutralizing Depperschmidt.
"They're an option team," Gunter said. "[Their quarterback] can throw it and run it, and he is their best player. We have to stop him."
Senior defensive back Chase Coronado attributed last week's defensive success to the group's communication.
"The key to our turnovers was our great communication on switches," Coronado said.
On the offensive end, the Leopards will look to pick up where they left off a week ago. Senior receiver Jacob Terwilliger, who recorded over 200 receiving yards against Princeton to add to his team-leading total, emphasized the importance of running the ball.
"We expect them to try and stop the pass this week, so we are going to try to execute the running game," Terwilliger said.
Coronado added that the team should not allow the excitement of Homecoming to be a distraction.
"We are excited for this to be our Homecoming game, but we are treating it like any other game," Coronado said.
About the Writer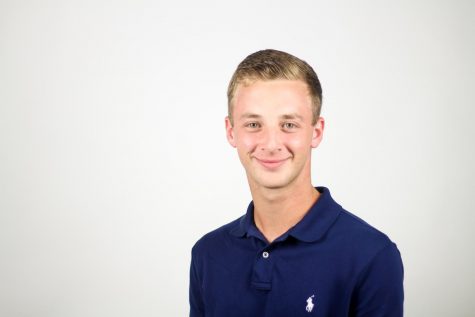 Benjamin Nopper, Section Editor
After joining staff and becoming an editor his sophomore year, Benjamin Nopper is enthusiastic to spend his senior year in the newsroom he considers...