Volleyball to host Denison on senior night
The volleyball team (36-6, 6-0 district) will host Denison (6-23, 0-6) tonight at 5:30 p.m as the team partakes in its annual senior night, a celebratory tradition that will be held in honor of the Class of 2019. The senior class is made up of Sydney Brand, Grace Broussard, Avery Elliott, Morgan Elvin, Michelle Foster, Liana Guillemaud, Madison Waters, and Emma White.
"[The seniors] offer a lot from a volleyball standpoint, but more importantly they are great leaders and good kids," head coach Jason Nicholson said. "That's one of the cool things about teaching here at Lovejoy. We're fortunate to get the opportunity to work with a lot of really cool kids. They're a great group."
The Leopards swept Wylie East 3-0 on Tuesday but had a closer match than intended when the Raiders came out and scored 20 points in the first set. To most teams, this would not be a big deal, but 20 points was the most the Leopards have allowed from a district opponent all season.
"When [Wylie East] comes to our place, it's two totally different teams," Nicholson said. "But when they're at home, they're a scrappy little team. They definitely had more energy on their side of the net than we did on our side. I think it had a lot to do with how they were able to hang with us a little more [on Tuesday night] than when they came to our place. That's on the girls a little bit. Yet, our size, our skill, and our volleyball I.Q. allowed us, even with a lower level of energy, to come out and still win the set."
Senior Madison Waters reflected on her tenure with the volleyball program.
"These last six years have meant everything to me, and I have so many memories that I will hold on to and cherish forever," Waters said. "Just knowing that this amazing time is coming to an end makes me really upset because these girls are my best friends, and I love playing for this program."
Nicholson said he has high expectations for what the future holds for the Class of 2019 post-high school.
"I have no doubt all of them will be successful in whatever they choose to do," Nicholson said. "They got a lot of things they can offer to whatever university they choose to go to. There are a couple of them that will be playing at the next level, so it will also be interesting to see how they do. I think they'll have no problem stepping into that role."
Leave a Comment
About the Contributors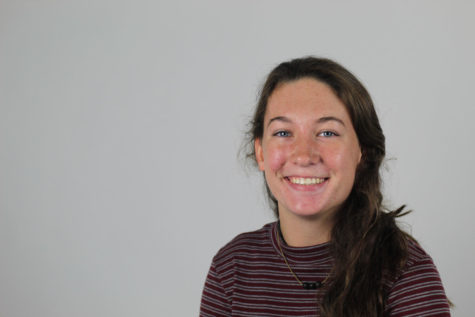 Alexis Russell, Staff Writer
Alexis Russell is a senior this year, and it is her second year on staff. She mostly writes about sports, including volleyball, basketball, and baseball....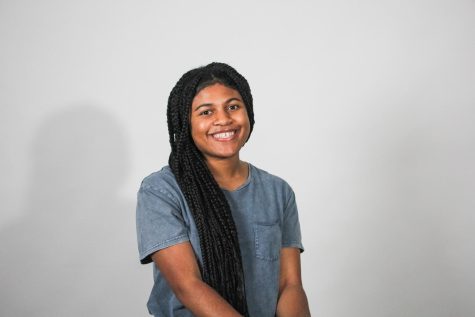 Lee Kinnebrew, Staff Writer
Sunflowers and rainy days are what she loves the most. Senior Brittney Mapps is a writer on TLR, and it's her first year on staff. It's never too soon...