Tennis to host McKinney North in final match of regular season
After another shutout win against a district opponent, the tennis team (14-1 overall, 4-0 district) will host McKinney North today at 4:30 p.m in the final district match of the season.
Head coach Adam Cherry said the team is working hard to earn its final win in district play.
"We have continued working on groundstrokes, volleys, serves and returns this week," Cherry said. "We should win, and I am hoping [for a score of] 15-4 or 14-5."
Senior Dylan Smith said McKinney North poses a big threat because the Bulldogs have a chance to ruin the Leopards' undefeated season in district play.
"Our match against McKinney North should be the ultimate test of the season, as there will be some easy and tough matches throughout the game," Smith said.
Last Tuesday, the team defeated district opponent Princeton 19-0.
"No one lost a match against Princeton, [although] they had some decent players that challenged us individually." Smith said.
After the match against Mckinney North, the team will move on to the playoffs.
"If we win district we will play the number four team out of the Frisco district," Cherry said. "We have beaten seven out of the ten Frisco's in preseason, but most of the matches were 11-8, so we will have a battle in the first round of the playoffs.
Leave a Comment
About the Writer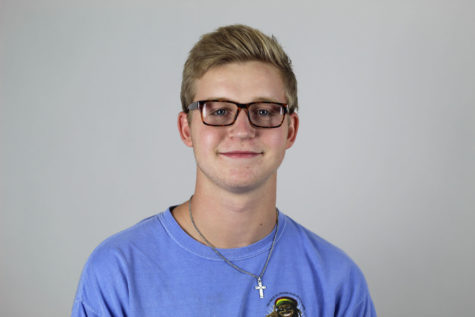 Drew Doig, Staff Writer
Entering his fourth and final year on The Red Ledger staff, senior Drew Doig will continue to be a sports writer. Drew, or "Doig" as he's more commonly...