Volleyball looks to build on strong district start
The volleyball team (31-6) opened the first week of its district season by sweeping both Wylie East (11-13) and Denison (6-18). The Leopards will look to continue their win streak tonight at home versus Sherman (12-16) at 6:30 p.m.
"We have to make sure we don't get complacent and lazy after a couple big wins," head coach Jason Nicholson said. "The hardest thing will be keeping our focus. We can't take any weeks off because we're not looking for that big district match. But it's good to get in and get some wins, get in our routine and start thinking about the future."
Following the sweep of the Yellow Jackets Friday night, the team got right back at it the following morning with a 7 a.m. practice.
"At the end of the day, I want to make sure that we feel like we did everything we can to prepare ourselves, physically and mentally," Nicholson said. "I think that's the key. That mental toughness piece. We're not getting it in some of our matches and we need to find a way to kind of give it to ourselves a little bit. The girls have been very productive and a lot of them come in with good attitudes. Hopefully we can keep that up."
Senior Madison Waters mentioned the benefits that come with all of the extra practices.
"I feel like [our Saturday morning practices] give us an extra edge, because even if we have a not so challenging game the night before, we are still up pushing ourselves to be better," Waters said. "We aren't getting much activity on game nights, so we have been focusing on pushing each other in practice so that we can get the end goal that we want. We condition to ensure that when the game speed picks up, we are able to be on top of our game."
Nicholson reiterated the importance of having a strong mental game throughout the season.
"We've got to stay focused," Nicholson said. "Anytime you let some outside factors come in and distract you, that goal can get taken away from you. I think we have a good chance to [go undefeated] if we just keep our heads on straight."
Leave a Comment
About the Writer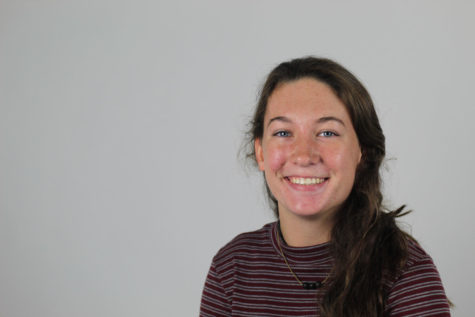 Alexis Russell, Staff Writer
Alexis Russell is a senior this year, and it is her second year on staff. She mostly writes about sports, including volleyball, basketball, and baseball....