Football to open district play at Frisco Memorial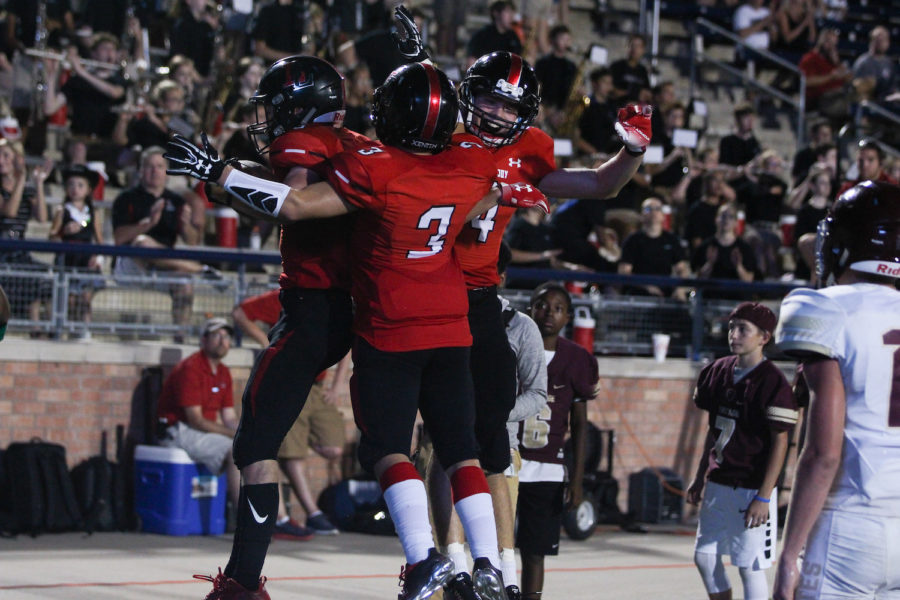 With just one non-district game in the books due to last week's rain out, the football team (1-0) will hit the road in its district opener to take on Frisco Memorial (0-2) at 7 p.m at Memorial Stadium.
Although many players were eager to hit the field against Sulphur Springs last week, Leopards head coach Todd Ford said the team has moved on quickly from the cancellation and is focused on the upcoming task at hand.
"When we brought the players in Saturday, we had a quick meeting," Ford said. "When we left that meeting, we left Sulphur Springs behind, and we've been focused solely on Frisco Memorial ever since."
Junior Leopards safety Quinn McDermott described the cancellation as frustrating, yet potentially beneficial.
"The rain was a good and bad thing for us," McDermott said. "It was disappointing preparing all week for a big opener at their home field and getting all the way out there and not getting to play. But the good out of it was that it was a game that nobody got injured, and the people that were going to play through injury got to rest up more and prepare for our district schedule."
While last week's scheduled matchup would have seen the Leopards face a familiar opponent from last year's playoffs, this week's matchup will see the Leopards challenge a Memorial team in the midst of its inaugural season. Ford noted that the Warriors had the benefit of partaking in spring training last year and expects them to be well coached.
"These kids are coming from Frisco Lone Star, Wakeland and Heritage, and those are quality programs," Ford said. "They're trying to get seasoned playing together, and that's where the culture of our program has to come into play when [we're] playing against a team that hasn't played together that much."
Memorial's first season has been a struggle out of the gate, as the Warriors were shut out in week one by Celina and defeated by Frisco Independence the ensuing week.
Sophomore wide receiver Sebastian Pesante, who paces the Warriors in receptions (four) and yards (48), said that his team's inaugural season has brought light to life lessons beyond the gridiron.
"We knew about the growing pains that come with being a first year varsity school," Pesante said. "[The growing pains] help the team bond because football is about trusting your brothers on the field, but also away from football, it's about teaching us to stay patient and fight adversity."
On the offensive side of the ball for the Leopards, senior quarterback Carson Collins (16-26, 181 passing yards, two touchdowns) and running back Jahi Rainey (281 rushing yards, three touchdowns) will look to pick up where they left off in week one against Heritage. Sophomore wide receiver Luke Mayfield, who had three receptions in the season opener, said the offense will focus on attacking the middle of the field.
"They play a two-high look with the safeties faced outside," Mayfield said. "The middle of the field should be open, [so we can] run deep crossing routes to the middle of the field to take the safeties out."
About the Writer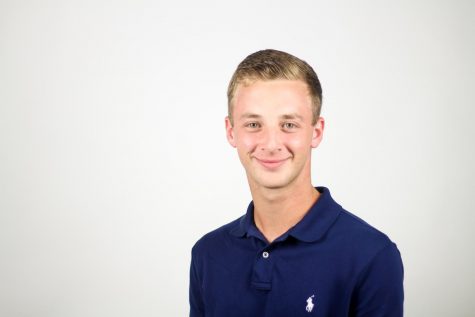 Benjamin Nopper, Section Editor
After joining staff and becoming an editor his sophomore year, Benjamin Nopper is enthusiastic to spend his senior year in the newsroom he considers...