Student starts club to provide outlet for conservative peers
Businessman and television personality Donald Trump created the slogan, "Make America Great Again," on June 16, 2015, to officially kick-start his presidential campaign for the Republican Party. Among his millions of supporters, sophomore Ariel Feldman, with full confidence that Trump would win, started to realize that politics may just be the path for her as well.
Turning Point USA is an American conservative non-profit organization whose stated mission is to "identify, educate, train, and organize students to promote the principles of fiscal responsibility, free markets, and limited government," according to the TPUSA website. On Aug. 28, Feldman started the club as president of TPUSA Lovejoy. The club is sponsored by AP US history teacher Brandon Barter, who lets Turning Point use his classroom for upcoming meetings.
"I wanted to bring Turning Point to Lovejoy because I saw there was no place for conservative students inside the Lovejoy community," Feldman said.
Student-run political clubs aren't new to the high school as The Young Democrats of America club was founded in 2016. The club is still active and is meeting every other Wednesday. A conservative student group, Young America's Foundation, started that same year but is no longer active.
While her club is new, Feldman said she has big goals for the year, which include attending the Turning Point Student Action Summit at West Palm Beach, Fla. in December.
"So far Greg Gutfeld has been confirmed, Tucker Carlson has been confirmed, [and] those are just some of the people that have been confirmed [to be at the conference]," Feldman said. "You can always have a chance to meet these people if you come to the conventions."
Feldman has already met with some of the most well-known political activists of today such as Donald Trump Jr., Kellyanne Conway, Judge Jeanine and the founder of Turning Point Charlie Kirk at the TPUSA High School Leadership Summit. After attending the Young Women's Leadership Summit in June in Dallas, Feldman found out about Turning Point and decided to bring the organization to Lovejoy.
According to Feldman, the club has fewer than 10 members currently but is expecting a good turnout for their first meeting on Sept. 20 in Barter's room.
"[My role is] if the students have questions about governmental issues or simply need guidance on things they want to accomplish," Barter said.
Feldman stressed the group's ability to help connect like-minded students.
"It's just a really good community, getting to know our political ideas and how we feel on certain subjects, and the conservative community is just really welcoming," Feldman said.
Students interested in joining Turning Point can follow them on Facebook at "TPUSA at Lovejoy High School" or contact Feldman via email.
About the Contributors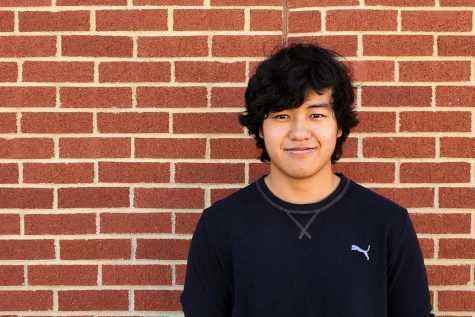 Ryan Wang, Section Editor
They say third time's the charm, but as senior Ryan Wang struggles to write his third (and last) staff bio, he feels anything but charming. Being crowned...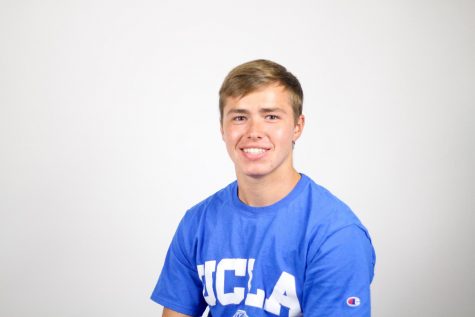 Cooper Meldrum, Photographer
Senior Cooper Meldrum is now in his second and final year with The Red Ledger where he will be a photographer. Outside of school, his hobbies include lacrosse...