Club created to help shelter animals in need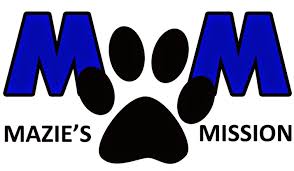 Junior Sierra Spencer created Paws for a Cause when she noticed the lack of animal-oriented clubs.
"I just really love animals," Spencer said. "I've always been very passionate about trying to get rid of the shelters that euthanize their animals. I think every animal deserves the chance to have a happy home. This cause lengthens the time the animals have to get adopted and get happy and get more likely to get adopted."
Members of the club will host benefits to raise money for a non-profit organization called Mazie's Mission. The purpose of Mazie's Mission is to serve only rescue animals that are ill or were to be euthanized.
"We haven't decided on the exact amount that we're trying to raise," Spencer said. "We're hoping to help as many animals as we can in the shelters by getting them prostatic surgeries, vaccinations, and fix them so that they're more likely to be adopted and live longer, obviously."
Health science teacher Kathryn Barnett is the club's faculty sponsor.
"I knew that she was very passionate about her dogs," Spencer said. "One day she was showing me pictures of her two dogs, and I offered her to be the sponsor of my club. I had a few teachers that I had in mind, but I knew that she was the most passionate about it. Since she is working in the health field, and the money goes towards a veterinary hospital and she knows one of the veterinarians that works there, it made the most sense."
To join this club, students can email [email protected] with their full name, grade, phone number, and email.