Football to kick off 2018 season in Tom Landry Classic
After a turnaround 2017 campaign that saw the football team overcome a 0-5 start by winning the final five games of the regular season to clinch a playoff berth, the Leopards will square off against the Heritage Coyotes on Saturday at 7 p.m. at Eagle Stadium in the Tom Landry Classic.
"It's really cool to get to play at a big time atmosphere against a quality opponent," head coach Todd Ford said. "We get to go out there and show who we are for week one."
Senior quarterback Carson Collins expressed excitement and confidence heading into the first game of the season.
"I feel like we are all super excited for the game this week," Collins said. "We have a great team of players who all believe that we will win this game. I do not think anyone is nervous about it. We have prepared, and we are confident."
Even amid the excitement that is prominent for every player, coach, and fan, Ford supported the idea of not allowing the magnitude of the first game to be a distraction.
"First games are typically lost rather than won," Ford said. "The team that plays the cleanest and makes the fewest mistakes is going to have a significant chance to win because it's the first game of the year."
The Leopards are not familiar with Heritage (4-6 last season), and the Coyotes will begin their season under a new coaching staff, though Ford noted that the Leopards have seen film of Heritage's scrimmage against Celina.
Senior defensive back Chase Coronado said he learned from studying the film, but it is more important that the Leopard defense sticks to its gameplan.
"Their [quarterback] has an arm, so we will adjust according to that," Coronado said. "We plan on just playing our game and sticking to it."
Although new players will have to fill vacancies left by last year's seniors on both the offensive and defensive side of the ball, Ford said he has high expectations for this year's group.
"You'll see a very similar look from us offensively and defensively, and that's very exciting for us," Ford said. "We're further along in our program, and now our kids are allowing us to coach them to a higher level."
About the Writer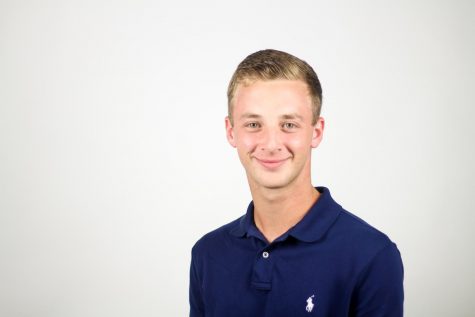 Benjamin Nopper, Section Editor
After joining staff and becoming an editor his sophomore year, Benjamin Nopper is enthusiastic to spend his senior year in the newsroom he considers...