English teachers, library department use hashtag to promote reading
To encourage reading both in and out of school, required books or not, the hashtag #lojoreads is being used on Twitter by both the library and English departments.
The hashtag #lojoreads has been in use since last school year and was created by previous library media specialist Emma McDonald to promote programs happening in the library including escape rooms and breakouts. Now, it's being used by English teachers like English III teacher Amy Olsen to encourage students to read more than just their summer reading books.
"[The English department] hopes by making reading a topic of conversation, we can get teachers and students sharing their favorite reads and talking about books in all classes, not just in English classes," Olsen said.
Students can tag anything related to reading on or off campus, reading in the library or during English classes, or any programming they participate in in the library with the #lojoreads on Twitter to help make choice-reading a "campus wide idea," alongside 10-minutes set aside for independent reading time in some English classes this year.
"Research shows a direct correlation between time spent reading and SAT scores," Olsen said. "Readers become more well-rounded, more empathetic, their vocabulary increases, and their writing improves. The benefits of reading are endless."
Library media specialist Heather Barr will also be using #lojolib to specifically draw attention to events or programming in the library as well as posting library updates with #lojoreads.
"I know that students are using social media and are looking at the pictures that are being posted and seeing their peers involved in reading and reading based activities in the library," Barr said. "I think #lojoreads will push students to want to do the same, and it'll also give exposure to the programs that students might not even know we have in the library."
About the Writer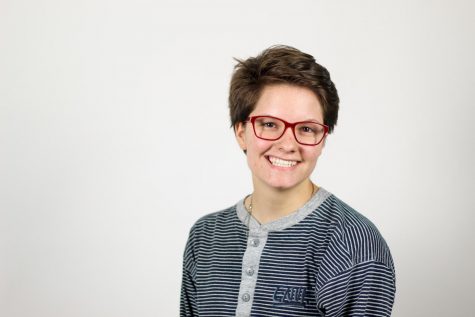 Kelsey Carroll, Section Editor
Senior Kelsey Carroll has never owned a dog or a cat, but she's the proud caretaker of two mini cacti living their life on her windowsill, and she thinks...