Football wraps up spring season
With 12 spring training sessions and the spring scrimmage now in the books, the football team will now direct its attention to preparing for the upcoming fall season.
Head coach Todd Ford said he was pleased with his team's development over the two weeks of spring practice.
"We've made a big step forward from week one to week two," Ford said. "Offensively, I like how we've started to gel up front with some of our big kids, and defensively I like how we have been able to run around and get a lot of people around the football."
Ford said that while last Saturday's scrimmage was exciting for the players to get back into competitive action, his staff viewed the event as another practice.
"We were able to put on some nice jerseys and have a little fun, but as our staff approached it, it was our eighth practice," Ford said. "We weren't going to get too excited or too disappointed because we knew our next practice needed to be better."
Rising senior quarterback Carson Collins said that the scrimmage was "promising" and showed the team's potential.
"There were a lot of good plays, but there were also some things we need to work on," Collins said. "Overall, it was a good learning experience and definitely promising to see."
Rising junior defensive tackle Tyler Beidleman said he feels this year's team will be successful but also noted that the team's younger players need to step up.
"I was excited to get back to work after going through all our practices," Beidleman said. "A lot of underclassmen are going to have to step up in a lot of positions, but we will have strong unity on our defensive line."
Though the spring season has come to an end, the team will participate in a summer Performance Course session for strength and conditioning.
Ford said about "90 percent" of his roster has been decided, but there will still be opportunities for players to prove themselves before next season.
"If you're still on the bubble, how hard you work this summer will be the deciding factor," Ford said. "Performance Course will be the indicator of whether you will be up or down."
About the Writer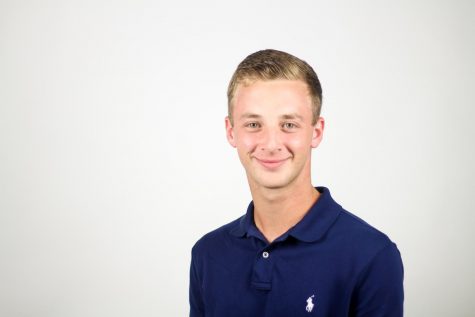 Benjamin Nopper, Section Editor
After joining staff and becoming an editor his sophomore year, Benjamin Nopper is enthusiastic to spend his senior year in the newsroom he considers...