Healing Scarred Hearts
Mother shares story of loss in her book
A son, brother, and friend, his big heart made him someone to talk to. He loved music. Before his death, Hayden Hoemke attended the Art Institute of Dallas in hopes of earning a degree in audio engineering.
No mother ever thinks she will have to bury any of her children. Furthermore a younger sister does not think about losing the comfort of a sibling.
For sophomore Olivia Hoemke and and her late brother Hayden, they never had the relationship they desired.
"He was my brother whom I loved dearly but didn't get to know as well as I hoped," Olivia said. "I didn't get to know him as well as I hoped because he was always in rehab and always away. I never really got super close to him."
After losing her son in 2014 to an ongoing struggle with drug addiction, Susán Hoemke decided to share her family's story through a book entitled Healing Scarred Hearts in order help other people learn from their mistakes and what it means to be an addict.
"After [Hayden] lost his battle, I felt I needed to fulfill his wishes," Susán said. "And our family felt the need to share our story in order to hopefully bring more awareness and education and help other kids and families so they can understand all of what we went through."
Susán's launch party/signing was held earlier this year on April 29 and the book was officially released for sale on May 8. 
"From our first meeting with Susán Hoemke, her strength, passion, and mission to help others was evident," LaNell Armour, public relations director at The Agency at Brown Books, said. "Few people have the courage to share such a personal tragedy with the world. Susán fearlessly opens conversation about topics that are uncomfortable, but could be lifesaving. We are confident that Healing Scarred Hearts will serve as a valuable resource for teens, parents, families, and educators, as they navigate the dangerous realities of addiction and recovery."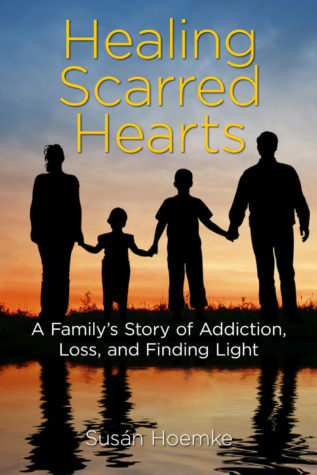 Susán said reliving the difficult moments in order to write the book was worth it and helped her move forward.
"A lot of times when something does happen in a crisis, people are afraid to bring it up," Susan said. "So sometimes those of us that have lost [someone] need to go ahead and bring it up and share it with someone and talk about it."
Susán said helping others has been therapeutic for her.
"Sharing our story has brought us together because we have kept it on the surface, and we've talked about it," Susán said. "We are able to share feelings and able to communicate. So therefore discussing things and sharing thoughts and ideas we've been able to support each other while having the common goal of helping other people."
Olivia said she was really proud when her mother approached the family about the book. Olivia also said she thought her mother would be able to do a good job on it since her mom had written for hobby previously.
"[My family was]very positive from the beginning, of course they had questions and wanted to know how much I would tell and what direction the book would go," Susán said. "After discussing it with them, they were extremely supportive and now that they have had a chance to read the book they support me 100 percent."  
Susán also teaches the community how to spot drug abuse and provides  tools for prevention and awareness through her I Make A Plan (IMAP) Program.
"IMAP is a different way of looking at how to stay away from drugs," Susán said. "I think kids now need to know what all they are saying no to. It's giving people a starting point and a plan of some kind."
Olivia said her family never really feels complete now that Hayden is gone.
"I know he would want people to remember him as a fighter," Olivia said. "He always tried to stay strong but the addiction always overcame that. I know he would want people to see the best side of him and want people to know that addiction is a bad thing and to not get started on drugs."
Leave a Comment
About the Contributor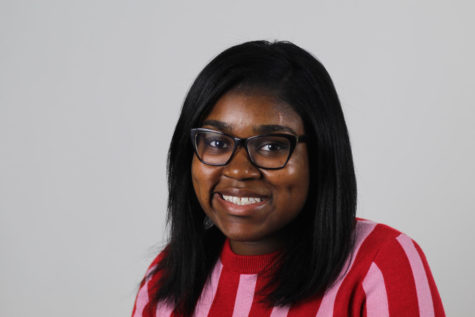 Nnenna Nchege, Staff Writer
Senior Nnenna Nchege is entering her second and final year on The Red Ledger staff. As Nnenna prepares to end her journey at Lovejoy, she is proud to spend...