Track and field to send three competitors to state
After a long and enduring trek from their starting points at the beginning of the track and field season, three Leopard athletes are on the home stretch and headed for the finish line.
Sophomore Will Muirhead, senior Grace Ridgeway, and senior Chase Van Wagoner will be representing the school at the Texas UIL 5A State Championships, to be held in Austin Friday, May 11 and Saturday, May 12.
Ridgeway, who qualified in pole vault with a first place, 12-foot finish in the regional meet last month, is making her third appearance in the state finals for in that event, having won the state title last year.
"I was seeded eighth [last year], and the year before I had gone with a sprained ankle and gotten fifth, so moving up to first was awesome as a junior," Ridgeway said. "We had three rain delays, and I think that threw some of the girls off and kind of messed with their heads a bit. I don't think that there'll be rain this year, but we'll see what happens."
Ridgeway now faces the daunting task of defending her championship.
"It's kind of scary, because as a senior, this is kind of my last shot at a high school meet until I compete collegiately," Ridgeway said. "It's really nerve-racking because it's almost embarrassing if you don't win. I know I'm just going focus on what I know and do what I can."
Unlike his senior counterparts, Muirhead is a newcomer to the state arena, having qualified for the first time with a first place finish in the 1600 meter run in regionals. At the season's onset, Muirhead had not expected to advance so far.
"I ran 4:39 at Christmas break, so I wasn't expecting to make it this far," Muirhead said. "Maybe to area or regionals, but I wasn't expecting to make it to state."
In regionals, Muirhead ran the 1600 in 4:19, shattering his personal record by nine seconds and shattering the school record of 4:24, which had been set by senior Ryan Brands.
Of the three, the journey to state was likely most uphill for Van Wagoner, who was plagued by a an injury earlier in the year.
"I had decided I wanted to run track my senior year because it helped keep me in shape," Van Wagoner said. "In the beginning of the season, I was running around and getting my legs back together after the long break after football season ended. I was doing OK, and then I just started to get pains in my hips and my abdomen a couple weeks in, and then I couldn't do anything."
After a trip to the doctor, Van Wagoner was told he had a sports hernia, a painful, soft tissue injury that occurs in the groin area. He was also told not to do anything physically demanding with his body for as long as possible.
"I didn't want to have surgery or anything like that, so we tried to avoid that as much as possible." Van Wagoner said.
After weeks of rehab and rest, Van Wagoner was cleared to compete the week of the district competition, where he finished first place in long jump. He yielded the same result in area and regionals, the latter in which he set a personal record of 23-06.25. Van Wagoner, who placed third in long jump at last year's state meet with a 23-04.00, is undaunted by going back.
"It's crazy to make it that far, and a great accomplishment," Van Wagoner said. "I'm proud that I got to go, and that I get to go again this year. It's a big stage, but for those who can handle the pressure well, that can just step out and do their thing, it usually turns out better for them."
Leave a Comment
About the Contributors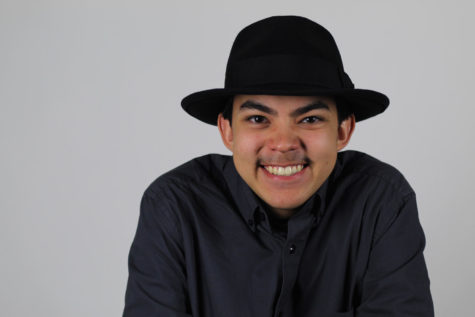 Austin Keefer, Staff Writer
Running on all caffeine and no sleep, Austin Keefer is 17 years young and in his senior year of high school, as well as his third year on The Red Ledger...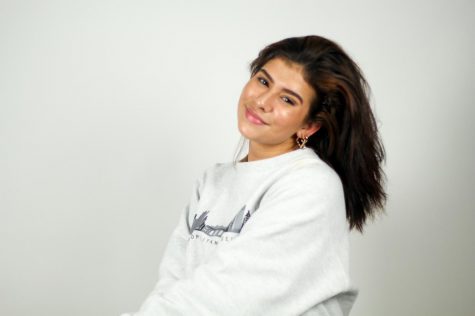 Shae Daugherty, Section Editor
It's Daug·herty, /Dortee/, Daugherty. It's not that hard. Coaches never get it wrong, and that may have been what drove her to sports photography...