Track and field prepares for upcoming regional meet
The final hurdle to the state competition for the school track and field team will present itself in the form of the regional meet held Friday, April 27 through Saturday, April 28 at the University of Texas at Arlington.
The school performed well in the area meet, capturing first place in the boys division and second place in the girls division.
Seven athletes in 10 individual events and one relay qualified for regionals for the girls, including area champions junior Carson Hockersmith (5:13.15 in the 1600 meters), junior Alaina Pierce (5-4 in the high jump) and senior Grace Ridgeway (11-6 in the pole vault). Hockersmith and Ridgeway also qualified in the 800 and 300 meter hurdles, respectively.
11 athletes in 14 individual events and two relays qualified for the boys. Senior Chase Van Wagoner (22-6 in the long jump), junior James Rainey (150-10 in the discus) and junior Ryan Gordon (10.81 in the 100 meters) earned the team's three individual area championships. Rainey also qualified for regionals in the shot put.
Sophomore Carsen McFadden, who advanced to regionals in the pole vault with a height of 9-6, is "super excited" for the upcoming competition.
"Personally, it was very exciting for me and a great goal," McFadden said. "Especially in pole vaulting, because last year as a freshman I missed regionals by one jump, so it was a huge goal for me to get myself there, and so to get there was amazing."
Senior Ryan Brands, in his tenth year of track and field, has been hard at work preparing for regionals.
"I've been going to practices, following everything Coach has been saying," Brands said. "I've been stretching every day, keeping up with the vitamins, taking the protein, getting good sleep, and making sure everything is going to be ready and primed."
In women's pole vault at area, defending state champion Ridgeway took first, freshman Audrey Bensmiller got second, and McFadden got third, the same result as the district competition.
"We love it because we're a team, and so for us, our team is sweeping the last two meets," McFadden said. "And that's incredible for us, because we're competing with all these athletes, and for us to come out on top together is so fun."
Brands, who advanced to regionals in the 1600 meter run with a fourth place 4:32 finish, believes the next run to be anybody's race. The top two finishers will advance to state.
"There are eight guys in the race, and everybody's in the range of about four seconds of each other," Brands said. "Two out of eight is a fair chance. Me personally, I'm on the back end of the times, but really I think the race will come down to whoever wants it most."
Leave a Comment
About the Writer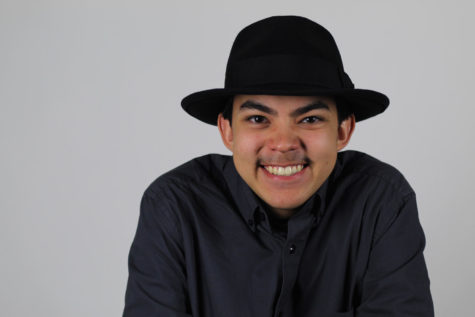 Austin Keefer, Staff Writer
Running on all caffeine and no sleep, Austin Keefer is 17 years young and in his senior year of high school, as well as his third year on The Red Ledger...