Prom to take place at Dallas World Aquarium
Hang on for a minute...we're trying to find some more stories you might like.
This year's prom is set to be held on Saturday at the Dallas World Aquarium from 8-11 p.m. Although there is no theme for the dance, the junior class council looks to provide a "unique" and "classy" experience for attendees with open exhibits of plants, animals, and fish.
"I think it being at the aquarium makes it special because there is more to it than just the dancing for people who don't particularly like dancing– it will be really cool," junior class council president Evie McGowan said. "There is an outside exhibit with the penguins, which is one of my personal favorites just from touring. They also have the overhead, overarching shark tank, which is really cool, and I just love the layout."
Before dinner and the dance, attendees may take pictures at scenic locations in the area including Watters Creek and the railroad tracks near Allen Station. Throughout the night, students can listen to TRL's curated prom playlist that is split into ten categories fit for different steps throughout the day.
When students arrive at the aquarium, they will be required to submit and pass a blood alcohol test via breathalyzer.
After hosting a district-wide talent show and raising close to $450, the junior class council was able to decrease initial ticket costs.
"Our goal this year was to try and get [the price of] tickets as low as possible this year, and considering the venue is the aquarium, I believe that $50 ended up being a reasonable price," McGowan said. "The previous years, the starting price was $60, so we were able to bring that down."

About the Contributors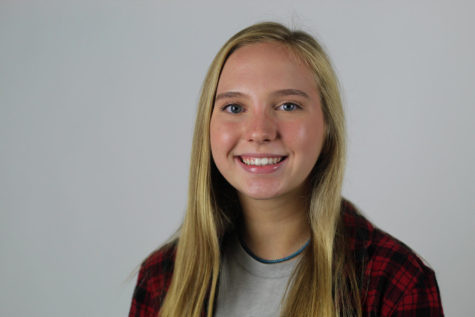 Madeline Sanders, Editor-In-Chief
Junior Madeline Sanders is entering her third year on staff for The RedLedger and is pumped to be Editor-in-Chief alongside her partner-in-crime, the lovely Liliana Hager. The two first met in seventh grade journalism, and are more than ready to tackle junior year and TRL together. Outside of the newsroom, Madeline enjoys spending her time making art (even though she isn't very good), hanging out with friends, listening to music (every kind under the sun), running, reading her Bible, going to YoungLife, watching old vine compilations, and driving her thunderbird. She also enjoys the finer things in life including throwback One Direction, the chocolate fudge iced brownies from the Walmart bakery, Honeycomb cereal, college football (gig them), but most importantly, dogs. However, she does not enjoy wasps, olives, the word 'crust,' disorganization, and fake nails. Madeline tries to live like she is at camp 24/7, which mainly is her excuse to wear a t-shirt, Chacos, and Patagonia shorts as much as possible. Fueled by kombucha, chocolate brownie clif bars, and the musical stylings of Fleetwood Mac and Ben Rector, Madeline pushing herself to make this the best yar of TRL yet.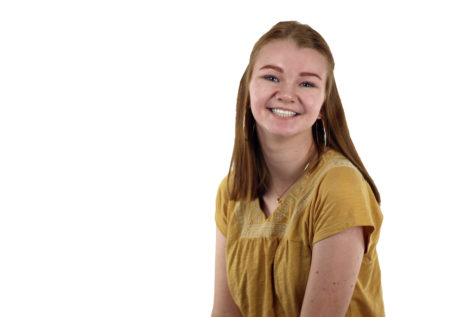 Emma Overholt, TRL Reporter
As a senior, this is Emma Overholt's first year on The Red Ledger as a graphic designer. Graphic design has been a hobby of hers ever since she took "Graphic Art & Design" in middle school, and one can catch her perusing Pinterest for typography inspiration. When she's not designing on Adobe Illustrator, she is curled up with her cats, Ginger and Blaze, watching "Parks and Rec" or "Castle." Emma's music taste is quite expansive. Her car's programmed radio stations range from 80's pop hits to alternative, and, most importantly, anything in Spanish. If she isn't reading a textbook for her AP classes, her nose is probably in the latest young adult novel to hit the shelves. Emma's passion for teaching is also very important in her life. She has student-taught at Hart Elementary and her church. She plans to study secondary education and graphic design in college. Emma is beyond excited to create graphics for The Red Ledger and promises there will be no use of Comic Sans.