Boys soccer to battle Mount Pleasant in playoff rematch
After a dramatic comeback win in the second round of the playoffs, the boys soccer team will face the Mount Pleasant Tigers (19-5-2, 12-0) on Saturday at 2 p.m in Mineola for a rematch of last year's regional quarterfinal, where the Leopards defeated the Tigers 2-1 in overtime.
"Mount Pleasant is good, but they were good last year as well, and we bested them then, so I know we can do it again," senior captain Bretton Laboret said. "We need to focus on individual defense as well as combination passes in order to be successful."
The Tigers didn't lose a single game in district play and are currently on a 15-game winning streak. They recently won their last playoff game against Turner High School (15-7-2, 7-5-1) in overtime to advance to the third round.
"[Lake Dallas] was a good team, first of all," head coach Alex Duran said. "Seeing the way our team responds when things don't always go our way– this has been a team that I have said all along is a very resilient team, and they keep proving that they will fight until the end."
The Leopards just came off a comeback win against Lake Dallas (13-6-3, 9-3-2), taking the game 3-2.
"The atmosphere was full of energy," junior Christian Kwon said. "After we scored the tying goal, we had all the momentum, and I knew we were going to win."
Junior Benji Merrick opened the scoring for the Leopards, and his goal was followed by the equalizer by sophomore Tyler Loop. Senior Grant Lange scored the game-winning goal in overtime to advance the Leopards.
Duran said a recipe for a repeat of last year's victory against Mount Pleasant includes playing aggressively and putting pressure on the Tigers.
"We have to attack [to slow down Mount Pleasant]," Duran said. "A lot of teams are afraid of them and play defensive, but we won't. We are going to go at them, and they are going to have to worry about our guys. It worked for us last year, and we aren't going to change from that."
Leave a Comment
About the Writer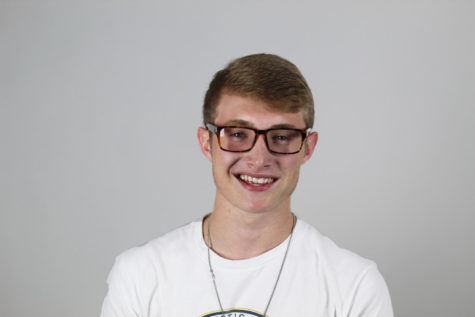 Joe Vastano, Staff Writer
Joe Vastano is your average Joe. He is a senior who really likes sports, fishing, and running. Texas A&M is his favorite college, so he cheers for...