Powerlifting finishes season on high note
For some athletes, lifting is a way to get in shape or prepare for upcoming games and tournaments. For the powerlifting team, it's about competing and doing so at the highest level.
"I remember thinking as a freshman when I started powerlifting that I would never reach some of the weight that the upperclassmen were doing," senior Kade Ashley said. "Eventually, I saw myself getting better and surpassing what I thought I would never be able to do."
The team competed throughout the year, with records being broken and history being made.
"We had an extremely successful season," senior Sergio Arriaga said. "We did much better overall as a team, and we had five regional competitors, as well our first ever state competitors."
The two powerlifters who competed at state, Ashley and junior Ally Caraway, qualified after their performance at the regional competitions. Caraway competed on March 3 and finished fifth in her weight class with an 800 pound total and new personal records in both squat and deadlift. Ashley competed on March 10 and finished fourth in his weight class with a 1,500 pound total.
"Making the state meet was a huge reward for all my hard work and dedication," Ashley said. "I was always pushing myself to be better, such as strength training three days a week early in the morning and being precise with calorie and protein intake."
Ashley competed in the state meet on March 24 and finished with a 1,440-pound weight total. Carraway competed in the state meet on March 16 and finished with a 455 pound total.
The powerlifters all have different methods of getting their bodies ready for meets.
"Before meets, I usually had to cut about 10 pounds in the days leading up to it," junior Brock Prengler said. "It takes a lot of resolve to do that, but when I make weight, I make sure to eat plenty so that I have a lot of energy to run on at the meet."
The biggest competition for the lifters, even more so than the other lifters they are competing against, is themselves and their past achievements
"It was always a competition against your opponents in your weight class, but it was also about pushing yourself," Arriaga said. "You wanted to keep on going and show yourself that what you thought was the highest weight you could reach was not actually your limit, and that motivates you a lot."
Not only were the powerlifters growing stronger and finding new limits, but they were breaking expectations they didn't think they could in the process.
"I learned throughout my time in powerlifting that you can achieve truly anything you put your mind to," Ashley said. "One of the best lessons I've ever learned was that if you train your mind like you train your body, you can achieve whatever goals you set for yourself."
Leave a Comment
About the Writer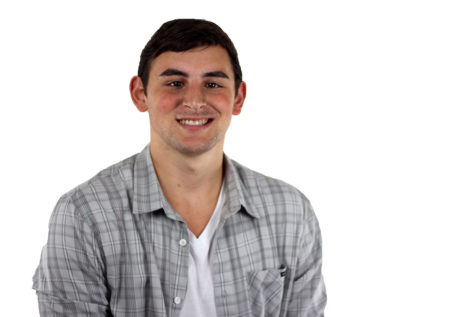 Caleb Stein, TRL Reporter
Caleb Stein, now in his senior year of high school, is excited to be coming back to The Red Ledger staff for his second year. While many things have changed...