Boys soccer to face Sulphur Springs in playoffs for second consecutive year
After defeating Royse City (5-15, 2-9) last week, the boys soccer team clinched the district title for the second year straight and will now turn its focus to the first round of playoffs against Sulphur Springs (11-12, 5-6). The game will be played Thursday at Wylie Stadium at 7 p.m.
"We wanted to finish our last game strong going into playoffs to get some confidence, and we also knew we had to win and have Wylie East lose to win district, so we played calm and comfortable and got the win," junior Haydn Spooner said.
Sulphur Springs enters the playoffs as a four seed, while the Leopards earned the first seed by winning their district. Sulphur Springs is 3-2 in its last five games after defeating district foe Hallsville 1-0 last week.
"We have specific areas we will work on offensively, defensively, and [we have] preparation for set pieces with a final walk through on Thursday," head coach Alex Duran said. "Each day has a specific objective that will not only give us confidence, but also bring an awareness to the game."
If the Leopards win tomorrow night, they face the winner of the the two versus three seed game in their division of the UIL State bracket between Lone Star and Lake Dallas.
"When you are the defending champion, every team you face in district will look to knock you down," Duran said. "We have to bring it each and every game, and we must also minimize our mistakes because the better teams will capitalize on them."
Last week in the win against Royse City, goals were scored by sophomore Tyler Loop, senior Gavin George, senior Grant Lange, and senior Kishan Vasal.
"We expect [Sulphur Springs] to come out fired up and ready to play, considering we knocked them out last year," senior Enrique Vega said. "Other than that, we don't really know much because we have been focusing more on ourselves than our opponents."
Leave a Comment
About the Writer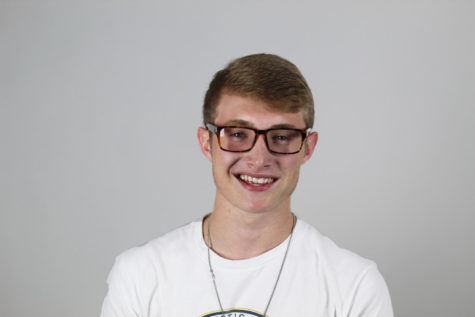 Joe Vastano, Staff Writer
Joe Vastano is your average Joe. He is a senior who really likes sports, fishing, and running. Texas A&M is his favorite college, so he cheers for...