Featured Athlete: Katherine Heath
Katherine Heath is a sophomore who has been wrestling since the sixth grade. This year, she won district runner-up at the UIL Region III wrestling tournament.
At a Glance:
Favorite Movie: "Home Alone"
Favorite Artist: Thomas Rhett
Favorite Class: Chemistry
Least Favorite Food: Sushi
Favorite Disney Princess: Ariel
Role Model: My mom
Looking Deeper:
The Red Ledger: Why do you enjoy wrestling?
Katherine Heath: I just have a passion for the sport, and it's really fun to do. Competing is my favorite part–being with your team and competing to show off all your hard work.
TRL: What got you into wrestling?
KH: I did Muay Thai [kickboxing] when I was little, and then my brother started to do wrestling, and we've always been fans of UFC and all those sports that use wrestling in a way.
TRL: How many hours a week do you put into wrestling?
KH: Seventeen and a half hours, not including tournaments.
TRL: Have you received any awards or titles?
KH: I have received many medals at tournaments, and the only titles I have right now are state champion in eighth grade, second in state in seventh grade, most improved wrestler as a freshman, and district runner up this year.
TRL: Are you planning to wrestle in college?
KH: Yes. I would love to get a scholarship for wrestling.
TRL: What college would you like to go to?
KH: I haven't decided quite yet. Currently, I'm looking for a college that offers wrestling and pre-law, and that's very hard to find.
TRL: What else are you involved in at school?
KH: I run track, I was in FCA, and now I'm in Young Life.
TRL: What do you love about wrestling?
KH: I love my coach and my team. We've been together since I was in sixth grade. They just bring a lot of joy and happiness, and we always have a good time. Most of all, I love the thrill of competing and winning. Wrestling is my greatest passion.
About the Writer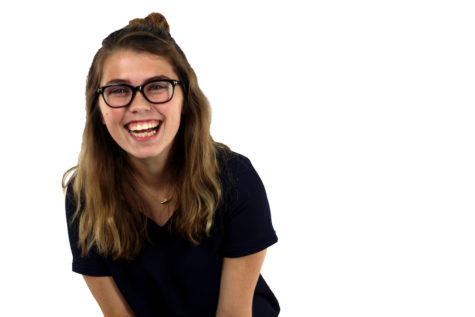 Katie Bardwell, TRL Reporter
Katie Bardwell is a senior, and this is her first year on The Red Ledger staff. She is excited to finally test out the waters of journalism. Katie has...