Boys soccer to wrap up district against Royse City
The boy's soccer team (13-4-3, 9-2-2) will round out district play with its final district game tomorrow night at 7:30 p.m. against the Royse City Bulldogs (5-14-0, 2-8-0).
"Everyone is ready to work and prepare for playoffs, starting with the game against Royse City on Friday," senior captain Bretton Laboret said.
The Leopards defeated Royse City 1-0 at their last game. Laboret tallied the lone score for the Leopards.
"District has given us a lot of tests this year," junior Christian Kwon said. "The competition has been a lot better, and we've played better teams that have challenged us and given us situations that we could face in playoffs."
The Leopards currently sit in second place after a loss to first-place Wylie East before spring break. Wylie East (11-6-3, 7-1-3) would have to either lose or tie and lose in penalty kicks to Highland Park (3-8-2, 1-4-2) tomorrow night in order for the Leopards to secure their second straight district title.
Last Tuesday, the Leopards defeated Mesquite Poteet (9-6-5, 6-3-4) 2-1 after facing a one-goal deficit.
"After the game Tuesday, everyone was extremely excited, especially since we came back and won the game in the second half," Laboret said
Goals were scored by seniors Gavin George and Kishan Vasal. George had the winning goal after Vasal tied it up 1-1. The first goal was assisted by junior Caleb Toomey, and the winning goal was assisted by senior Grant Lange.
Leave a Comment
About the Writer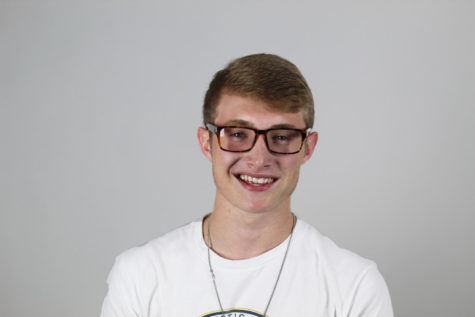 Joe Vastano, Staff Writer
Joe Vastano is your average Joe. He is a senior who really likes sports, fishing, and running. Texas A&M is his favorite college, so he cheers for...