Boys soccer to square off against Highland Park for second time this season
The boys soccer team (8-2-2, 5-2-0) takes on the Highland Park Scots (3-7-0, 1-2-0) on the road tonight with an early kick off at 5:30 p.m. due to the possibility of a rain delay.
"We have been watching film from last year [against Highland Park] to look at our mistakes to prevent them from happening again," junior Benji Merrick said. "The team will execute, and playing two games [over the span of two days] should not be a problem."
Highland Park is a team that the Leopards have already seen this season. The last game resulted in a 2-1 win for the Leopards with goals scored by Merrick and fellow junior Caleb Toomey. The Scots are struggling to find a win right now, losing their three last games, and the Leopards have the chance to take advantage of that tonight.
After several rain delays postponed the game that should have been played on Tuesday, the Leopards finally faced off against the Royse City Bulldogs (4-8-0, 3-3-0) last night, defeating them 1-0. The lone goal in the game was scored by senior captain Bretton Laboret and assisted by Merrick.
"We made sure that the delays did not affect our mindset going into the game," Laboret said. "We knew that we might have to play two games close together, so we made sure we got the win tonight and stayed ready for Highland Park."
Last night the Leopards' defense was stout, not giving up a single goal, but the offense was a little slower, according to Laboret.
"I felt our defense was very solid tonight and that we kept the majority of the possession during the game," Laboret said. "I would have liked to get a few more goals just to have a more comfortable lead, but ultimately we got the win, so all was well."
Leave a Comment
About the Writer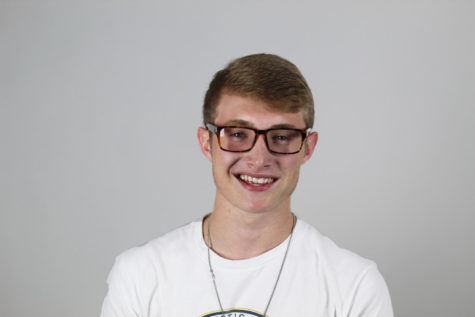 Joe Vastano, Staff Writer
Joe Vastano is your average Joe. He is a senior who really likes sports, fishing, and running. Texas A&M is his favorite college, so he cheers for...