Stretching the family business
Student grows headband sales through senior year at local trade shows
For senior Allie Straeck, weekends don't mean getting the chance to hang out with friends or catch the newest movie. For Allie, Saturdays–and the occasional Monday–are spent working trade shows for the newly developed family headband business.
"I want to do a lot," Allie said. "It's always better when I go, I think because people are always amazed to see how young I am and how much leadership and character I'm taking doing this."
LemonHead Apparel was created by a family friend of the Straeck's in 2007, with whom the Straeck family helped manage the company. As of the summer of 2016, the Straeck family owns the business, renamed TRU Girl Bands, and shows off their adjustable headbands equipped with a patented non-slip grip at trade shows in both Canton and McKinney.
"My dad really liked [the company], and I really liked it," Allie said. "So we bought the business, and here we are. We didn't really do as much with it at the end of 2016 because we had school, and we were busy. But once summer [of 2017] happened, we had a lot of time to devote to it, and that's when we started doing the tradeshows, and we still do them."
The family has created between 20 and 30 new headband designs since they bought and started managing the business, and they came supplied with 150 designs from the previous owner. Although they were given the existing inventory, Allie said the first trade show under the new name was a challenge in terms of sales but rewarding as a sales representative.
"It was rough, I gotta say," Allie said. "You want to sell a lot, of course, but to me, I just wanted to talk to people about it. I was like, 'Hey, you want to hear [about] my product?' because I am proud of it. I put work into it. I put effort into it. I like it. I like to talk to people about it, and if you want to tell me what you have a problem with it, I would love to hear it because I want to fix it."
The company is truly family run, as the Straecks make the headbands themselves and only get occasional help from friends. Although the business is small, problems are still encountered with customers.
"We do get some people coming in and saying they never got their order, and they're very mad at us," Allie said. "It can be difficult trying to explain to them that we're not the same people [as the previous owner], but we do try every single time. We're nice to everyone. We're really trying to build it as a family business, and that's what we want to portray to everyone. We don't want to seem like some corporate office that doesn't care about your feelings because we do."
Allie has worked over 27 hours this year on the business, not including trips to storage units, making inventory, and moving supplies place to place during the week. She said working the trade shows has brought her out of her shell.
"I haven't had a job, [so] this is, I guess, my first job," Allie said. "You have to go up to people and say, 'Have you seen our headbands before?' and you have to talk to them about it. That can be really nerve-wracking and terrifying, especially if all they want to do is be like, 'Oh, it's not going to work.' It's frustrating because I want them to hear me out."
The business is still being developed, and Allie's mother, Sara Straeck, said Allie has taken responsibility for almost all facets of the craft.
"Allie is the primary headband lover in our family and takes leadership in the business," Sara said. "She is our best salesperson and braids and styles hair to show customers how the headband can be used in their hair. Allie is currently helping with taking and editing website pictures, inventory, and new headband designs."
As TRU Girl Headbands grows through its presence at trade shows, Allie said she is focused on how she can "give back" by selling headbands.
"I remember when Hurricane Harvey hit, we donated 20 percent of our sales to the victims, and I want to do more with that," Allie said. "It wasn't a lot, but something is better than nothing. I'd love to sell more in order to give back more because I think that's really important, especially for businesses. They get so caught up in 'we have to make money,' and I hate that about any business, especially a family-owned business. I think it should be even more personal and even more helping out no matter what."
About the Contributors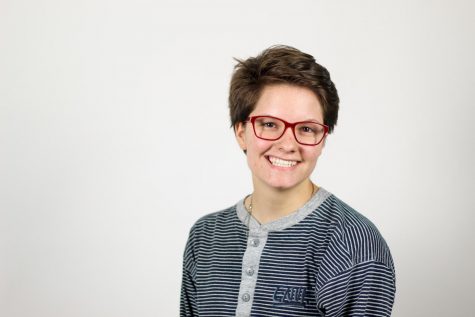 Kelsey Carroll, Section Editor
Senior Kelsey Carroll has never owned a dog or a cat, but she's the proud caretaker of two mini cacti living their life on her windowsill, and she thinks...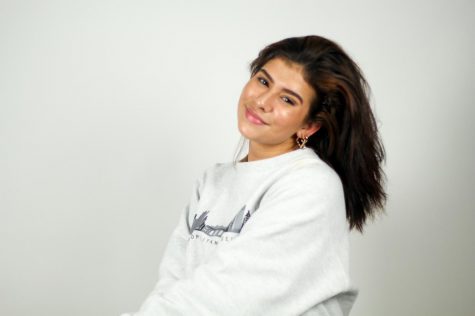 Shae Daugherty, Section Editor
It's Daug·herty, /Dortee/, Daugherty. It's not that hard. Coaches never get it wrong, and that may have been what drove her to sports photography...