'Celebrating Sisterhood'
Senior Hannah Hansen organizes benefit choir concert for breast cancer awareness
Memories in the form of music notes rested in Lovejoy mother Beth Hansen's old songbooks, hidden inside the bench of the family's grand piano. Though the books' pages were dull and sandwiched between covers battered and worn from use, they still exploded with the radical, totally tubular sounds of the 80s.
Beth pulled the relics from their hiding spot and shared them with her young daughter, Hannah. The little girl picked a song from one of the books, and then both mother and daughter sat at the grand piano together. A ting rang out from the ivory keys, and then their voices filled the living room.
"Is this the real life? Is this just a fantasy?"
Now a senior, Hannah is singing not with her mother, but for her and for all affected by breast cancer, organizing a benefit concert as her senior project. Even in the task's preliminary phases of planning, Hannah knew she wanted to raise awareness about breast cancer because of her mother's struggle with the disease. However, it wasn't until she learned of choir director Cathy Koziateck's connection to cancer through her aunt and mother that the idea of a concert came to light.
"When I learned that Mrs. Koziateck also had a tie to breast cancer in her family, I thought a choir concert would be a great thing to work on with her since we both had such personal connections to the illness," Hannah said.
The concert is titled "The Female Experience: Celebrating Sisterhood for Breast Cancer Awareness" and all of the school's female choirs are participating in this genre-diverse performance.
"It's kind of a mix of choral music and some pop music," Hannah said. "Our opener is 'This One's For the Girls' by Martina McBride, and our closer is Rachel Platten's 'Stand By You,' so it's fun. I think every choir is doing at least one traditional choral music piece, and then there's going to be some solos sprinkled in there, as well."
The songs were all hand-selected by Hannah, and Koziateck, who serves as her mentor, said it has been "wonderful" to watch her student organize the event.
"As choir directors, we tend to be kind of control freaks, and so it's been good for me as a person because I get to let Hannah make some of the choices," Koziateck said. "Even if I think, 'Well, that's not what I would have done,' it's still a great idea, and it's good for me to take a step back and really see her shine and make her own choices, and so I really love that."
Though Hannah will not be charging admission, a non-profit called Facing Our Risk of Cancer Empowered, or FORCE, will be present and taking donations, as well as spreading their message.
"I thought that this charity would work really well because they focus on awareness, and they help people with treatment and stuff," Hannah said. "But they also do a lot for making sure everyone is aware of their genetics and also getting checkups and all that. I had to contact them, and they were so open to [the concert]. They were like, 'Yes, we'd love to be apart of this and it'd be great to receive donations if you get them.'"
FORCE's mission to inform people about their potential genetic risks is especially important to Beth, who feared how her breast cancer would affect her children.
"My first concern when I found out that I had breast cancer was, 'Am I giving this to my girls?'" Beth said. "I was fortunate that I did not pass that gene on to my kids. But that's a worry for a woman when she knows that she has breast cancer."
The concert will be held in the school's auditorium on Oct. 2 at 7 p.m., and both Beth and Hannah hope the event will help raise awareness about breast cancer and spread a message of strength.
"Hannah really wanted this to be about empowerment– people being empowered to understand what's happening with their bodies and to be able to make a difference," Beth said. "That's what I hope people walk away [with] is that they can be empowered."
View Comments (1)
About the Contributors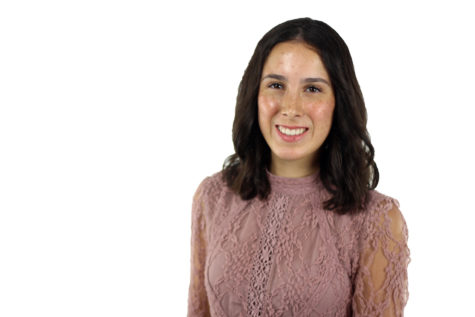 Hannah Ortega, TRL Editor-in-Chief
Senior Hannah Ortega's love for journalism has blossomed from a curious seed, which was planted when she joined the class in the seventh grade, into...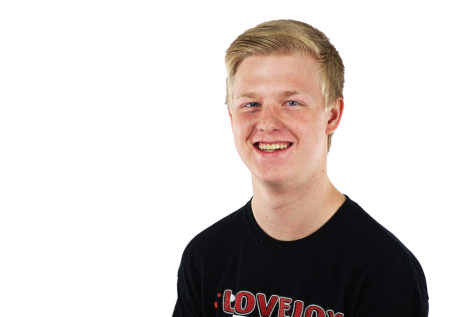 Grant Dennis, TRL Multimedia Editor/LNN Executive Producer
Grant Dennis is a senior at Lovejoy High School and has been involved with journalism for three years. Initially taking the class only for a technology...