Football looks to claim first win of season
Team looks to right ship against Lone Star in front of home crowd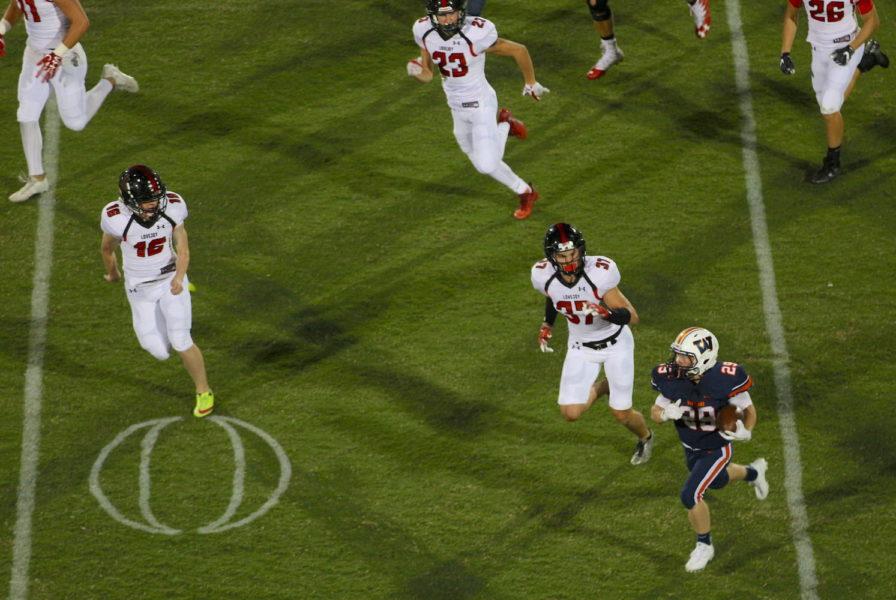 After starting out the season on the road, the football team (0-2 overall) will host its first game of the season, still searching for its first win.
The Leopards will face off against the Associated Press 12th-ranked Lone Star Rangers in their final non-district contest on Friday night at 7:30 p.m. at Leopard Stadium.
The boys will look to feed off the momentum of the friendly crowd to secure their first home victory in over an entire calendar year, the most recent of which occurred on Sept. 2, 2016 against Wakeland.
Head coach Todd Ford said that he is excited to experience the favorable atmosphere that he hopes will create a home-field advantage.
"It is huge," Ford said of the effect of the home crowd. "Our student body being out there to support is so, so important. Any player in any competitive sport thrives off the energy and excitement that the fans bring. It truly is a difference maker, and I'm excited to play on Friday night for the first time at home."
Senior wide receiver Chris O'Leary said that one of the team's top goals is protecting its home field.
"Last year, as a team, we were disappointed in how that went," O'Leary said. "We blew a 31-point lead against West Mesquite on homecoming. We lost a game to a good Wylie East team, but that was a game we all felt we should have won. Going into this year, one of our biggest goals is that we 'protect this house.'"
One of the biggest keys for the Leopards to "protect the house" will be making offensive adjustments based on their previous two games.
"Come Friday night, you're going to see a few new wrinkles on offense," O'Leary said. "Personnel-wise, we're going away from a lot of the four-receiver sets that we've done the first couple of weeks and did a lot last year. We're going to have a lot more plays where we have a tight end, and we're actually running some pistol, too."
The Lone Star squad the Leopards will be facing is coming off a victory in last week's matchup against Mansfield Timberview. The Rangers jumped on the board early and took advantage of Timberview's five turnovers en route to a 45-21 win.
The factors behind the Rangers' early-season success can be largely attributed to its control of the rushing game, as running back Kirby Bennett III has racked up 353 total rushing yards in his first two games to go along with five touchdowns. In addition to Bennett's hot start, Lone Star quarterback MJ Rivers has also scrambled for 202 rushing yards and five rushing touchdowns in his first two games
Lone Star's ability to use its quarterbacks in the rushing game should not come as a surprise to the Leopards, as former quarterback Jason Shelley racked up 101 rushing yards and three touchdowns in addition to his 262 passing yards and two passing touchdowns against the Leopards last year.
"That's one of their philosophies of running the football," Ford said. "They like to run it, but that doesn't mean they can't throw. They can, but they would prefer to run the football. What we have to do is to make sure we have enough people in there to where they have a hard time running it and force them to do something they don't want to do."
There is also a possibility that another wrinkle could be added to Friday's matchup at the quarterback position. Ford could not name a specific starter for Friday's game and said that quarterback Carson Collins, who has been nursing a knee injury since the opening game, will be a game-time decision.
"Carson Collins is doing significantly better in his rehabilitation," Ford said. "He has been able to practice a little bit this week. We've got both of them ready to play."
Senior quarterback Blake Motl filled in for Collins in last week's matchup against Wakeland, posting an impressive 23 of 29 completion rate to go along with a touchdown and zero turnovers.
"It was definitely an awesome experience," Motl said of his first start as a varsity quarterback. "I have been physically and mentally preparing for that since freshman year. It felt good to finally get a chance to help my team."
Unfortunately for the Leopards, there were few answers to stopping Wakeland. The Wolverines set the tone by returning the opening kickoff of the game for a touchdown. Wakeland never looked back and accumulated 450 total yards in the 38-14 win.
Motl said that the team hopes to learn from the non-district games to prepare for the district season.
"It's obviously hard to bounce back from [an 0-2 start], but we're focused on the task at hand and just taking it one step at a time," Motl said. "We can't look forward to Highland Park or any of our district games. We need to just focus on this [game against Lone Star] and get better so that we'll be ready for those big games."
About the Writer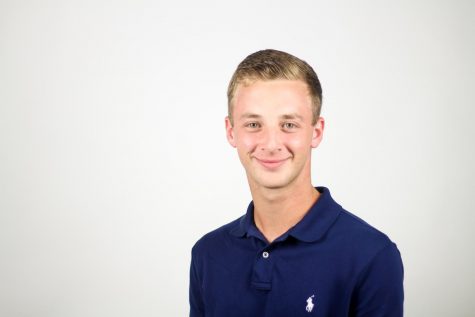 Benjamin Nopper, Section Editor
After joining staff and becoming an editor his sophomore year, Benjamin Nopper is enthusiastic to spend his senior year in the newsroom he considers...