A show of hope
Art program to host charity exhibition to help victims of Harvey
Bradley Davis and Haidyn McKenzie
Hang on for a minute...we're trying to find some more stories you might like.
A charity exhibition benefiting those affected by Hurricane Harvey will be hosted by Lovejoy visual art AP studio students on Thursday, Sept.14 from 6-8 pm. The show will feature more than 30 pieces of student artwork that will be sold through silent auction to raise money for the victims of the hurricane.
Two-dimensional art teacher Brice McCasland said the show's theme connects to the disaster of Harvey.
"The show's theme is the idea of water, not just as a sign of destruction that came with [Hurricane] Harvey, but as a sign of hope and all that can come from water," McCasland said. "We look at the tragedy that is the hurricane and the subsequent flooding, and we also see through that there was a lot of hope and a lot of positive things happening and people helping each other."
Every art piece, regardless of its interpretation or medium, "needs to have some sort of correlation to water," sculpture teacher Jeff Seidel said.
"[The theme] could be loose, or it could be a concrete one," Seidel said. "In my class, I've had some students represent things that look like they're water and other things that would be used in conjunction with water. It's a loose theme, but it's there."
McCasland said that the goal for his students was to bring out "deep concepts" in a variety of subject matter ranging from landscape to simple still life.
"We want work that will cause people to reflect on the fact that they gave to something bigger and something better to help other people," McCasland said.
Seidel described the show as a "spur-of-the-moment idea."
"We wanted to make it happen as quickly as possible so we can get the money in the hands of people who can make a difference," Seidel said.
After the artworks are sold at the silent auction, the artists themselves will be allowed to choose which charity will receive the funds.
"Some could do Red Cross, some could do ASPCA, and they can select where the money goes from the sale for their item," Seidel said.
One of McCasland's 2D students, junior Katie Miller, already has a charity in mind.
"I'm going to be donating to the A&M Veterinary Emergency Rescue Team," Miller said. "It's a wonderful program in need of help, and it's very important to me and also very evident in the work that I have at auction on Thursday."
Both McCasland and Seidel have high hopes for the show, with Seidel hinting at a possible auction in the future for Hurricane Irma victims. McCasland stressed that the show was about more than just participation.
"I think that people will come," McCasland said. "And I want them to come, but I want people to see the effort, love, compassion, and empathy for others that is being displayed through the artists in the studio. They are giving away work to help other people and going through the process of framing it, making it professional, and really giving you something to reflect on."

About the Contributors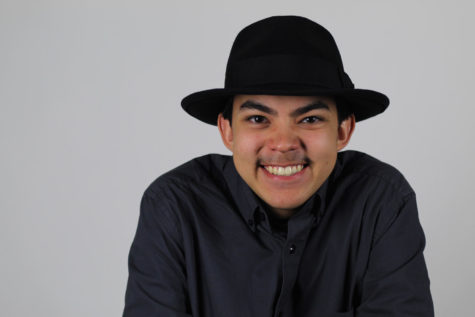 Austin Keefer, Staff Writer
Running on all caffeine and no sleep, Austin Keefer is 17 years young and in his senior year of high school, as well as his third year on The RedLedger staff. In those three years, he has interviewed everyone from coaches to cops to Congressional candidates. He enjoys his role as the instigator and blood-boiler, a role that spans eight periods of school and beyond. Yeah, he's that guy, with jokes and one-liners that range from witty to dirty and are found funny by few besides himself. He also prides himself on his old-school tastes, preferring fedoras to dye, talking to texting, and cards to Fort Night or whatever the heck it's called. This third year coincides with his third year of acting in the school's Theatre program, where he's portrayed everyone from pirates to detectives to (gulp) Nazis. Now there are a few photo ops that are best kept buried….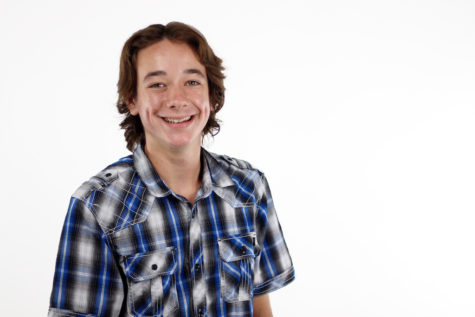 Bradley Davis, LNN Reporter
Senior Bradley Davis joined the Lovejoy News Network in 2016 and has been re-shooting footage ever since. Whether it was being on the wrong audio setting or forgetting to change off of autofocus, plenty of mistakes were made in Bradley's first year as a staffer. However, his love for broadcast journalism overcame these lapses, allowing him to consistently produce quality stories in each of the Leopard Spotlights, including two that went on to win first place prizes in the ILPC 5A state competition. Outside of LNN, Bradley lives his life on the run. Bradley is a varsity captain on the Lovejoy cross country team and part of the 2016 State Championship team. He is an all-region athlete in both track and cross country. Bradley has also been a part of boy scouts since the first grade, reaching scouting's highest rank of Eagle. After his senior year, Bradley plans to attend the University of Missouri to study broadcast journalism, hoping that one day he can combine this with his passion for sports.