Here to help
Julie Hirsh begins her first year in Lovejoy as a new assistant principal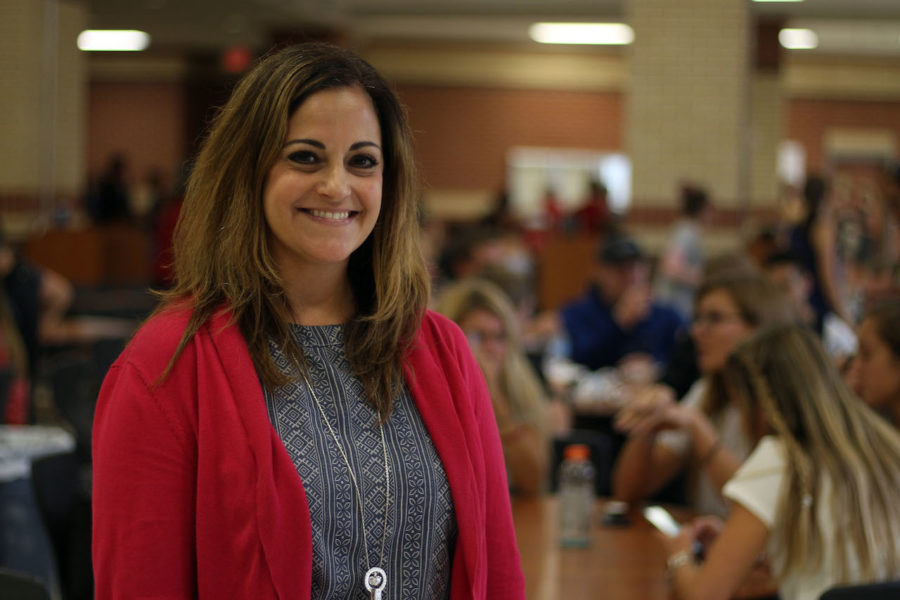 After working at Plano for 18 years, the duration of some students' lives, Julie Hirsh begins her first year here as the new assistant principal.
"I loved Plano, everything about it, but I was ready for a change and some new learning," Hirsh said. "I felt like I needed a new challenge. I knew Lovejoy was a great place to be."
With just a 20 minute commute, Hirsh gets to stay close to her family, who all live in the Dallas area. In addition to two older sisters, Hirsh's family also includes a 101 year old grandfather on her father's side and 93 year old grandmother on her mother's side.
"My entire family likes to get together every single Sunday night to see my grandmother," Hirsh said. "We can have up to 22 people and we'll go to a restaurant and just takeover. Its pretty wild, crazy, and fun."
A third-generation Longhorn, Hirsh earned her degree in elementary education with a speciality in Spanish before pursuing a certification in secondary education. Hirsh then joined Jasper High School, a freshman and sophomore center in Plano, as a teacher before working specifically with students as a dean for several years.
As for her new responsibilities with the high school, Hirsh will serve as the assistant principal for those with a last name starting with letters L through Z. Hirsh said she prioritizes the needs of students and is understanding of their struggles.
"I am here for [students] and their every need," Hirsh said, "and I am that consistent person for them that they can come to when they need me, and the staff and the parents as well."
Assistant principal Bruce Coachman worked with Hirsh this summer in preparation for the school year, and said he is excited for her experience and expertise in working with students, and knows she has some "good ideas of a new way of doing things."
"She's incessantly asking questions so that she can fit in as a team," Coachman said. "She wants to understand our culture, traditions, and the 'Lovejoy way.' I can see that she's intellectual, which [Lovejoy Leopards] are; she's got a growth mindset, which most of our students have; she wants to learn, she wants effective feedback, and she has a heart for kids."
Principal Chris Mayfield said her attitude and passion to help students succeed show that she will exemplify what it means to be a Leopard. Even though she works to help students, school started in the last few days, and Hirsh has about 1,500 names and faces to learn. Mayfield said he hoped students would help her and get to know her.
"I would ask [students] to say hello and introduce themselves," Mayfield said. "I've really have already appreciated her experience and the wisdom that she's brought."
After observing the students and staff, Hirsh said she is trying to fit into the standard she's seen.
"What I've noticed is that everyone's really student and family centered here," Hirsh said. "We do everything for the students and to help them to succeed. We go above and beyond."
Hirsh said in past experiences, even though staff cared for the students, they weren't as creative as staff is here to make schedule changes or other requests work for a student.
"I'm just very excited to be here," Hirsh said. "This school seems amazing, and the community itself seems wonderful. All the students I've met are so polite and wonderful people. I think I'm in a very happy place, and I really thank the students for making my welcome so good."
About the Writer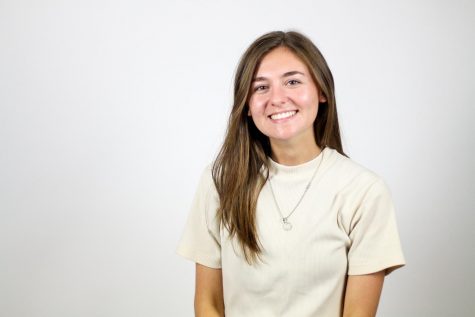 Lily Hager, Editor-In-Chief
With the coming of her fourth and final year of high school, Lily Hager eagerly awaits the senior perks that accompany all who suffer from "senioritis"–including...