Boys doubles set to make state appearance
The tennis team, having advanced two players in juniors Jack Bennett and Chris Sun to state, is set to hit the road on Wednesday, May 17, for the tournament at Texas A&M University.
The team has its opening match at 10:30 a.m. on Thursday, May 18, against Lubbock Monterey, a team that defeated the duo earlier in the spring in Abilene.
"We're really hoping to win that first match," head coach Adam Cherry said. "They beat us pretty bad in Abilene, but we're hoping to advance. If we win that quarterfinal match, we're guaranteed a medal, as both teams that lose in the semis get a third place medal."
If the team defeats Lubbock Monterey, they'll play in the state semifinal at 3:30 p.m., and if they win the semifinal, they'll advance to the final at 10 a.m. that Friday, May 19.
"I expect us to play as calm and loose as possible, just pure excitement and belief that we can win," Sun said. "Our first match is against one of the toughest teams in the group, so it'll definitely be a fight."
Securing a spot in the state tournament has brought changes to typical practices.
"Coach Davis and I have been playing Jack and Chris pretty much every day," Cherry said. "A big drill we like to do is 'four man.' Coach Davis and I are both at the baseline and they're up at the net, so they get to hit a lot of volleys and overheads. Then we'll play two out of three series to 11, and then [Coach Davis and I will] go up to the net, and we'll put them at the baseline."
Advancing to state is something the players don't take for granted.
"It's really a dream come true," Bennett said. "It's awesome to have all the hard work pay off. I expect to go out there and have fun. It's going to be a great experience no matter how far we get."
About the Writer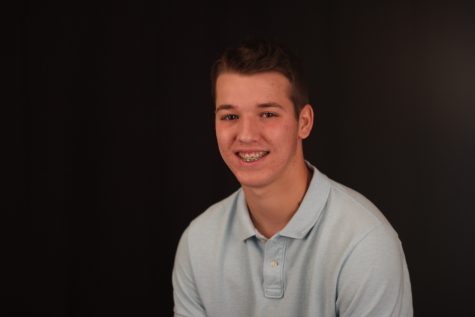 Grant Doig, Staff Reporter
Grant Doig is a senior who spends most of his time in the classroom or on the baseball diamond. He enjoys all sports especially baseball, basketball, and...