Playing double time
Senior JoJo McRae finds way to excel in two sports with conflicting schedules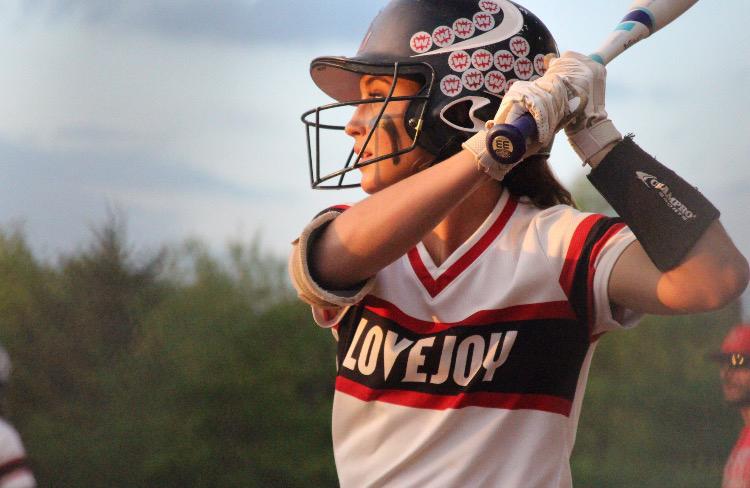 She ran her heart out for the track team, but she sprinted past the finish line toward her softball team. Senior JoJo McRae's game was just beginning.
On the day of the district track meet, softball coach Jeff Roberts said he was in a panic all morning not knowing what McRae would do since a game at Wylie East was being played at the same time. They ended up moving the time of the game, letting McRae run the first leg at the track meet and immediately drive to Wylie East and be the first batter. Roberts said he was grateful to McRae for her effort for both teams.
"That's just who Jo is," Roberts said. "She's one of the top five athletes I've ever coached in my life."
With the track regionals 4×100 relay and softball's three-game playoff series both scheduled for April 28, this time, McRae had to choose one to compete in.
"As much as I would love to run the 4×100 at regionals, softball is my first priority," McRae said. "If there was any way I could make both work, I would."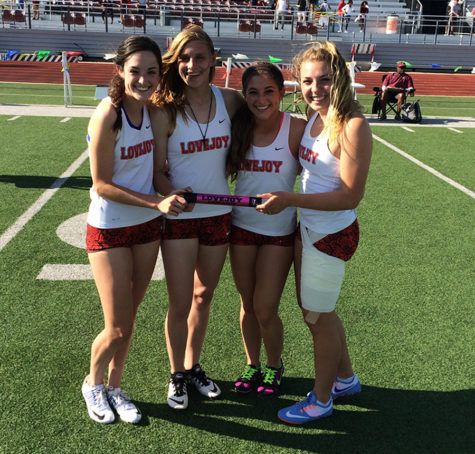 McRae competes in two sports that are rarely played by the same athlete and have regularly overlapping schedules, Roberts said. Because of the conflicting schedules, she is the first athlete Roberts has coached who plays both softball and track.
"She's a two-time all-American, the first ever all-American at Lovejoy in softball," Roberts said. "She leads the team in like nine of 20 categories. I can't say enough about the kid."
He added that he and track coach Logan Kelly are grateful to have McRae play on their team and think very highly of her athleticism.
"I think she [plays both] because Jo's one of the greatest kids I've ever worked with," Roberts said. "Jo has a heart of gold and wants to help both teams be successful."
Even though McRae said she gives her all for both teams, Roberts said he knows McRae is fully committed to softball, and he appreciates that it comes first in her eyes.
"I've been playing softball since I was little," McRae said. "I was raised playing sports, and I've played since I was little. It's just carried on. Whatever you do, you have to love it or you won't enjoy it, and I just love it."
While McRae has found her calling through softball, she has developed a love for track too, even though the schedule conflicts force her to miss all of the pre-district meets for the past two years.
"I'm kind of fast, so track has been something that has come along the way," McRae said. "It's been something that I just help out for the relays for the school. It's worth it to me to help them a little bit. If that means a late night doing homework, I just have to know that it's worth it."
McRae received a full scholarship to play softball at University of Maryland, where Roberts said he believes she will fit in.
"I see Jo as basically limitless potential," Roberts said. "I have no doubt after watching Maryland play on TV, JoJo will go into Maryland and start for the Terrapins next year. I think she'll be an all Big-Ten performer. After college, she could accomplish anything."
Though she said she's naturally a people pleaser, McRae added that she often feels overloaded by the pressure of both teams and school work to keep up with. She and softball teammate senior Emily Weichel both said McRae sometimes goes crazy, but she overcomes the stress.
"It's really tough on her obviously because both teams want and need her," Weichel said. "It leaves her in tears sometimes, and she doesn't want to make one team upset. Sometimes she's got to make a decision for herself or the sport she loves or wherever she can be most helpful."
While it's exhausting, McRae said she continues to give her all to the track and softball team.
"The thing I struggle with most is not wanting to let track down if I'm not able to make it," McRae said. "I don't want to upset anyone or hurt anyone's feelings."
When the pressure becomes too much, the love of her friends and family have reminded her why the game is worth it.
"The support from my family is honestly really motivating just knowing that even if I don't want to play they would still have my back–no matter what I want to do," McRae said.
Her family's support is evident to Roberts, who said he believes McRae's family has allowed her to become the athlete she is today.
"Jo has a tremendous family," Roberts said. "She comes from a great background. She has a dad, mom, [and brother] who are very supportive."
McRae said the stress and reward of competing in both track and softball have taught her how to play on a team and manage a busy schedule.
"She truly cares about others, and she does a tremendous job," Roberts said.
About the Contributors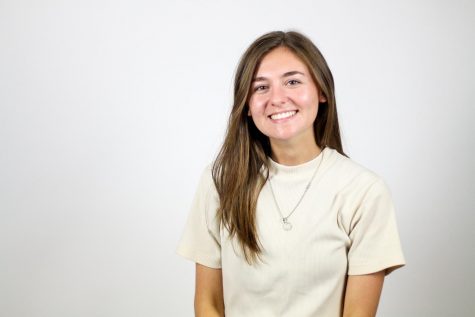 Lily Hager, Editor-In-Chief
With the coming of her fourth and final year of high school, Lily Hager eagerly awaits the senior perks that accompany all who suffer from "senioritis"–including...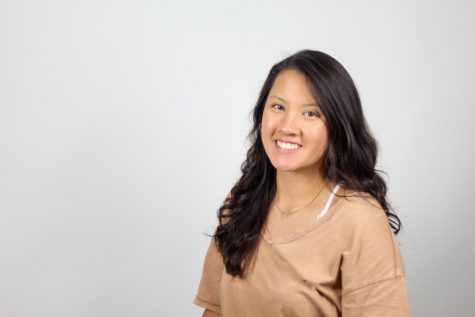 Grace Nguyen, Section Editor
Fueled daily by three iced vanilla coffees, standing at 5'2", Grace Nguyen will walk into the E103 door with no problem. Grace is entering senior year,...