Fighting to the top
Freshman Alex LeFort is taking her skills to the Canadian Judo Nationals
It sits above a Korean bakery.
Its floors are covered wall-to-wall in mats, with only a narrow strip left bare for sitting space.
The walls are home to just a few pull-up bars, and the ceiling is a patchwork of industrial lighting.
The humidity produced from the movement of everyone inside makes you damp and sweaty within minutes of walking in the door.
For freshman Alex LeFort, Eastside Dojo is her second home, and where she's trained almost every day to secure her a spot at the Canadian Judo Nationals.
"Going to judo every day, people know me at this point because I'm always there," LeFort said.
Although she was born in Canada, LeFort began her judo career at Cupertino Judo Club in Silicon Valley at around the age of 11 and is currently a blue belt. LeFort said at first, she wasn't sure she would end up liking judo because of her parents' pressure to pursue it.
"Basically, my dad wanted me to get into something for me to work out without getting my face punched," LeFort said. "I remember I tried it out and I was really into it for a month, and then I was like 'I want to quit.' My parents kept yelling at me not to quit, and at one point I started begging them to go to practice, and it spiraled into three years of judo."
Although LeFort trained and competed in California, it wasn't until she moved to Texas a year after that she said she started taking the sport seriously. Now, LeFort does two hours of judo classes and works out in her gym six days a week. LeFort also joined the district's wrestling program starting in middle school, joined the Frisco Bombers Wrestling Club, and took up Brazilian Jiu Jitsu (BJJ) classes about five months ago, all to help with her technique in judo.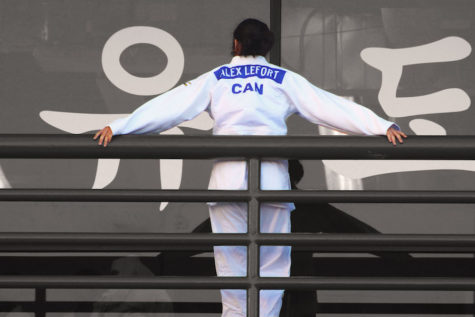 "Wrestling helped me realize how I need to base myself, body positioning, when I'm too forward, when I'm too back, how my opponent's moving in response to that, how yanking and strength can help, and how it can benefit you and also hinder you at the same time," LeFort said. "Once I incorporated that into judo, it helped a lot in just how I had to move the person to get what I wanted from them."
LeFort has competed in both the 2015 and 2016 USA Judo Nationals, along with a variety of other tournaments across the years. LeFort placed first in the 2016 US Nationals, and she credited her success at most tournaments to the fact that she trains far more than other judokas.
"From what I've seen at multiple clubs, they train about two days a week and those people don't tend to go outside of their club," LeFort said. "So I have the cross training from wrestling, BJJ, and judo, and I'm training as much as I can as often as I can. Some people will take breaks, they'll go long stints of going every single day, and then they'll take a two month break and they'll do that again and again. Or they'll just go two days in a week, so that kind of prolongs it. There's a lot of reasons, but honestly it just depends on how much work you put into it."
In order to make it to the Canadian Judo Nationals, LeFort had to place in a top spot in a recent tournament in Calgary, Canada. Upon placing, LeFort qualified to represent the Province of Ontario at the Canadian Judo Nationals on May 26. Wrestling teammate and sophomore Lilly Musselman said LeFort's ability to make it this far shows her talent in the sport.
"She's very dedicated," Musselman said. "In a single match I've never seen her just give up."
Fellow judoka, wrestling teammate, and junior Maike Elsasser said the judoka personality is independent, determined, and deligent, and that LeFort matches this description.
"Alex can do it," Elsasser said. "She gets so much support from her coaches, friends and the most probably her parents. She is probably the youngest judoka in the whole tournament, but that only shows how far she is."
LeFort said her teammates have become like her sisters and brothers because of how much they train together, and that she has grown to love the sport because of how much spirit the judo community has. LeFort has a positive outlook on the sport and her future success.
"In judo it's not like you're a bad sport," LeFort said. "If you're a bad sport, you're a bad judoka and you shouldn't be doing judo. I mean, everybody knows you're there to learn. There's nobody that's going to bash you for losing; there's nobody that's going to yell at you because you didn't do good enough. It's just, 'Ok you've learned.'"
About the Contributor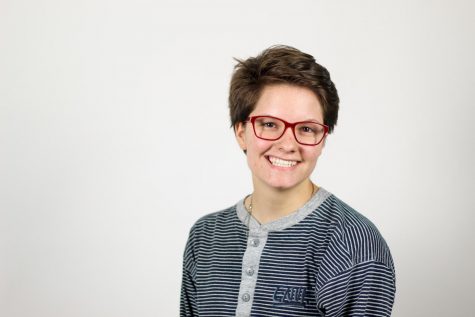 Kelsey Carroll, Section Editor
Senior Kelsey Carroll has never owned a dog or a cat, but she's the proud caretaker of two mini cacti living their life on her windowsill, and she thinks...