Thank the Academy
2017 Oscars features strong, diverse field, but who is most deserving?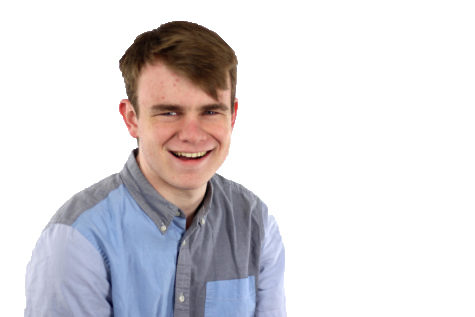 More stories from Joe Cross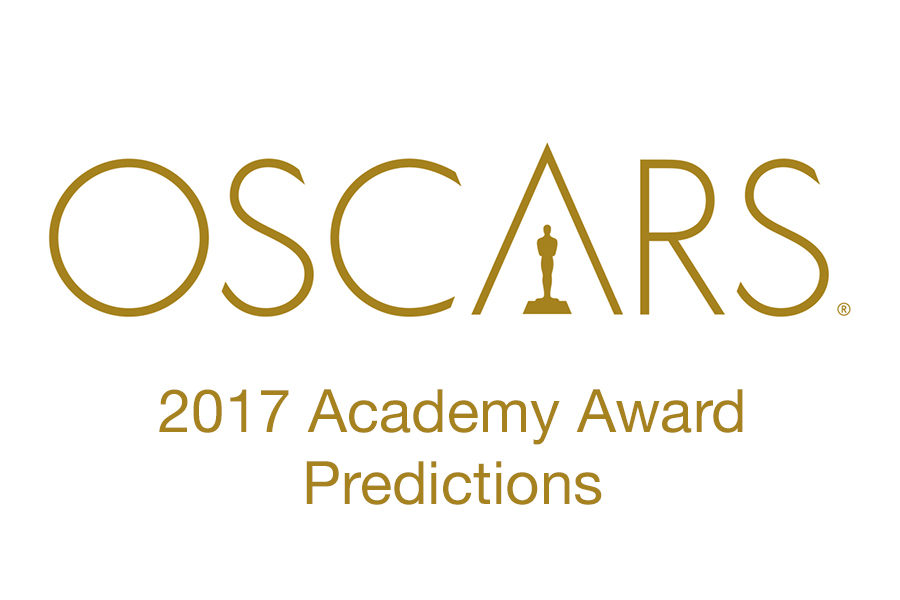 Between dazzling musical "La La Land," the thought-provoking sci-fi flick "Arrival," the bleak, personal drama "Manchester by The Sea," and coming-of-age film "Moonlight," the nominations for the Oscars this year are more well-rounded in terms of genre and stronger than they have been in years. Here are my predictions for what will take home the Oscars Sunday night.
Best Picture
What Will Win: "Moonlight" or "La La Land"
It's a tight race between these two, with the former being hailed as a masterpiece and a truly unique and important film, while "La La Land" has tied "Titanic" for the most Oscar nominations ever. Both films have their strengths and weaknesses: "Moonlight" is a powerful, moving film that's 30 minutes too short, while "La La Land" is a delight until it loses focus and gets bogged down with unnecessary subplots halfway through. It all comes down to whether the Academy will choose to rely on traditional crowd-pleasers like "La La Land" or take the risk and choose the more daring, relevant film.
What should win: "Arrival"
While Moonlight and La La Land are the frontrunners, there's one film nominated that tops them in my opinion, Denis Villeneuve's "Arrival." Though it's a dark horse in the race, Arrival was arguably the best film of 2016 and my favorite of the year, delivering a unique blend of science fiction and relevant political commentary to create a rare film for the genre that doesn't rely on its effects to capture an audience, but rather intends to make its audience think about the questions it poses. The film is also helped by Amy Adams' career best performance (tragically snubbed from a Best Actress nomination), playing a world-renowned linguist who is suddenly drawn into a massive, global conflict. Her performance, the film's unique look and design, and its powerful message all contribute to make Arrival a masterpiece of the genre, and the most human sci-fi film in years.
What Should Have Been Nominated: "Hail, Caesar!," "Sing Street"
2016 has the most diverse Best Picture field in years. With a war film, a sci-fi film, a Western, a musical all nominated, why couldn't a comedy sneak into the field as well? "Hail, Caesar!," the latest film from the Coen brothers, is a unique, clever comedy that harkens back to Hollywood in the 50s, and follows a day in the life of a Hollywood "fixer" as he tries to retrieve his kidnapped movie star. Not only is it clever and a delight to watch, but it's got hilarious performances from Ralph Fiennes as a stuck-up director of prestigious films and Alden Ehrenreich as an actor known for his roles in Westerns who tries his hand at becoming a serious actor. The other comedy that could've been nominated is "Sing Street," a delightful flick that follows Conor, a young boy who starts a band in Dublin in the 1980s, not for his love of music, but to impress a girl. It's charming, funny, and sweet, and works well as a testament to the music and culture of the 1980s.
Best Director
Who Will (And Should) Win: Damien Chazelle, "La La Land"
After his 2014 breakout feature "Whiplash" garnered massive critical acclaim and five Oscar Nominations (winning three), Damien Chazelle further established his strength as a director with "La La Land." While it doesn't top "Whiplash," and isn't the best film nominated this year, there's no denying that "La La Land" is a stunning film, with its gorgeous cinematography, impressive choreography and musical numbers. This is a film that required a visionary talent behind the camera to create, and Chazelle pulled it off.
"
Affleck delivers a performance that's quiet but incredibly powerful, portraying a lonely, reserved janitor who is forced to take care of his estranged nephew. It's the most subtle performance out of the Best Actor field this year, and the best."
Best Actor

Who Will Win: Denzel Washington, "Fences"
Washington won the award in 2001 for his performance in David Ayer's crime thriller "Training Day," and he's likely to win it again this year for "Fences," based on the play by August Wilson, which Washington also directed, for his powerhouse performance as a father struggling to provide for his family. Seeing as he also won the Screen Actors Guild award for his performance last month, it's likely that he'll walk away with the Oscar Sunday night, and deservedly so.
Who Should Win: Casey Affleck, "Manchester by The Sea"
In their picks for Best Actor and Best Actress, subtlety often goes overlooked in favor of flashy, explosive performances, as seen last year when they awarded Best Actor to Leonardo DiCaprio for his excessive, physical performance in "The Revenant." In Kenneth Lonergan's slow-moving masterpiece "Manchester by The Sea," one of the bleakest and best films nominated this year, Affleck delivers a performance that's quiet but incredibly powerful, portraying a lonely, reserved janitor who is forced to take care of his estranged nephew. It's the most subtle performance out of the Best Actor field this year, and the best.
Best Actress
Who Will Win: Emma Stone, "La La Land"
The charm and classical, romantic feel of "La La Land" won over the hearts of the Academy, as it received 14 nominations, tied for the most ever. Stone's performance in the film is one of her best to date, and when you factor her singing and dancing into her performance, it makes it even more impressive.
Who Should Win: Natalie Portman, "Jackie"
"Jackie" is one of the most unconventional biopics in recent years, with its nonlinear structure and bizarre surrealist elements, and Natalie Portman does an incredible job of portraying Jackie Kennedy as she copes with grief. Though she's playing a real historical figure and not a character, it's still one of the most unsettling, haunting performances of 2016, and one of the best.
Who Should Have Been Nominated: Amy Adams, "Arrival"
"Arrival" received eight nominations, and somehow Adams' stunning performance in the film wasn't recognized by The Academy. She's absolutely incredible in it, playing her role with a subtlety and realism that's unmatched, and the film's non-linear narrative that gradually reveals more about her character only makes her performance even more powerful and heartbreaking.
Best Supporting Actor
Who Will (and Should) Win: Mahershala Ali, "Moonlight"
Though he's only in it for its first segment, Ali's performance in the film is one of the many incredible things about "Moonlight." He gives the film a direction, and his presence is felt throughout, long after he's no longer the main focus of the story. Supporting Actor is a tough category this year, with newcomers like Patrick Hedges of "Manchester by The Sea" and veterans like Jeff Bridges nominated in the category. Dev Patel could still end up winning against the odds, but Ali's earned it.
Best Supporting Actress
Who Will Win: Viola Davis, "Fences"
She's won nearly every award in this category this season, and has all the momentum. Reprising her role from the stage play, Davis is back in top form here after appearing in the year's worst film, "Suicide Squad." One could argue that Davis should've been entered in the lead actress category, but in this case, it doesn't make much of a difference.
Who Should Win: Naomie Harris, "Moonlight," Michelle Williams, "Manchester by The Sea"
It's not likely that either will win, but both of these performances deserve a mention, as Harris' performance in "Moonlight" as the protagonist Chiron's abusive mother is haunting, terrifying, and absolutely heartbreaking, sometimes all at once. Williams' brief role in "Manchester" is one of the most devastating, powerful moments in a movie that's full of them.
Best Animated Feature
What Will Win: "Zootopia"
Disney's animated crime caper has been sweeping the awards this season so far, and its timely message of looking past stereotypes and letting your character define you has made it even more relevant. It looks to keep this winning streak up Sunday, and likely will emerge victorious.
What Should Win: "Kubo and The Two Strings"
In my original review, I was hesitant about this film, but it's stuck with me more than I initially anticipated. Its message on grief lends a melancholy tone to the film, and its basis in ancient Japanese culture provides an interesting setting and look to it. The animation is a testament to the brilliance of Laika Studios and the art of stop-motion in general. It's a powerful, creative film that's not afraid to take risks, and I'm rooting for it Sunday.
Despite 2016 being a generally average year for film, the Academy did a much better job of nominating the truly great and important films to come out of the year than they did last year, where nearly every film nominated was forgettable. The movies that don't win this year won't be forgotten like in years past. It's not likely that "Arrival" or "Manchester by The Sea" will sweep the competition, but they're important, incredible films that will be celebrated and cherished for years to come.
Leave a Comment
About the Contributor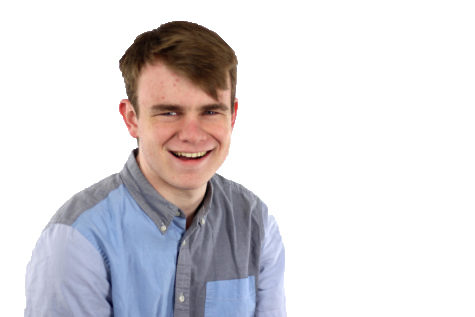 Joe Cross, TRL Reporter
Joe Cross is a senior at Lovejoy High School, a coffee enthusiast, and, most importantly, a film and music obsessive. He can often be spotted wandering...