Five swimmers to compete at state
Sophomores James Vaughn, Natalie Womack, and Juliette Pages, junior Sloan Carevic, and senior Emma Ream will begin preliminaries today in Austin for the state swimming championships, hoping to continue the positive momentum built in last weekend's regional meet in Frisco.
The meet will be available to the public for viewing via a livestream.
Ream hopes to build off of a record-breaking team performance last year, as well as redeem herself in the 50m free and 100m fly.
"Last year we broke the school record in the 200m medley," Ream said. "This year though I'm determined to improve in my individual events. The last time I came [to state] in an individual event was freshman year, and I got disqualified. This year I want to make finals."
The state meet marks an emotional point in Ream's career, as pressure mounts for her four events and her career comes to a close.
"I don't really feel added pressure as a senior," Ream said. "I do feel a lot of pressure from the amount of events I'm competing in. I'm both excited and sad that this part of my life is ending. It seems to have come to an end so quickly."
For Ream's 200m medley and 400m free relay teammate Womack, the meet will provide an opportunity to compete against many known peers, including an Olympic caliber competitor.
"I'm familiar with a lot of swimmers who also made state," Womack said. "I compete in club swimming alongside many of them. One girl from Denison, Lindsay Looney, has Olympic Trial experience under her belt."
Womack has been actively engaged in "skull drills" in an attempt to meet head coach Matt Frank's expectations.
"The drills we've been practicing help you find the feel for the water on each stroke," Womack said. "Coach has been emphasizing he would like me to swim a 58.5 in the 100m backstroke. Ideally, I'd like to drop that time even more to make the record more of a challenge to beat."
Franks sees Vaughn, Ream, and Womack as having especially strong chances of succeeding in their respective events.
"Vaughn is seeded fifth in both of his events and has a great shot to medal in one or both," Franks said. "Ream and Womack are both seeded well and have a great chance to lower the school records."
In a broader sense, Franks has similarly high expectations for the 200m medley and 400m free relay teams as a whole.
"Medley should be very competitive and have a great shot and making championships on Saturday," Franks said. "The free relay team is still trying to break the school record so it should be an interesting weekend."
For Ream, the trip will boil down to business only, despite being in a lively environment.
"We won't get to see a lot of Austin during our meet," Ream said. "Travel meets, especially state, are for business and our business is swimming. Nothing more, and nothing less."
Leave a Comment
About the Writer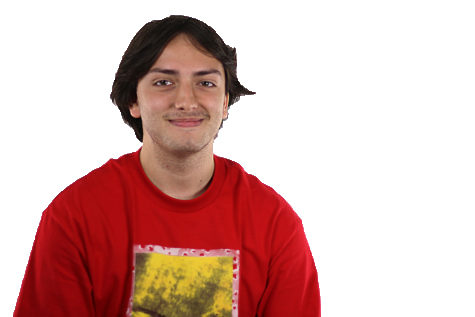 Noah Van Hooser, TRL Reporter
Noah Van Hooser is a senior who is excited for his third year on The Red Ledger's staff. He is passionate about bringing the Lucas community relevant...