Cheer to compete for state title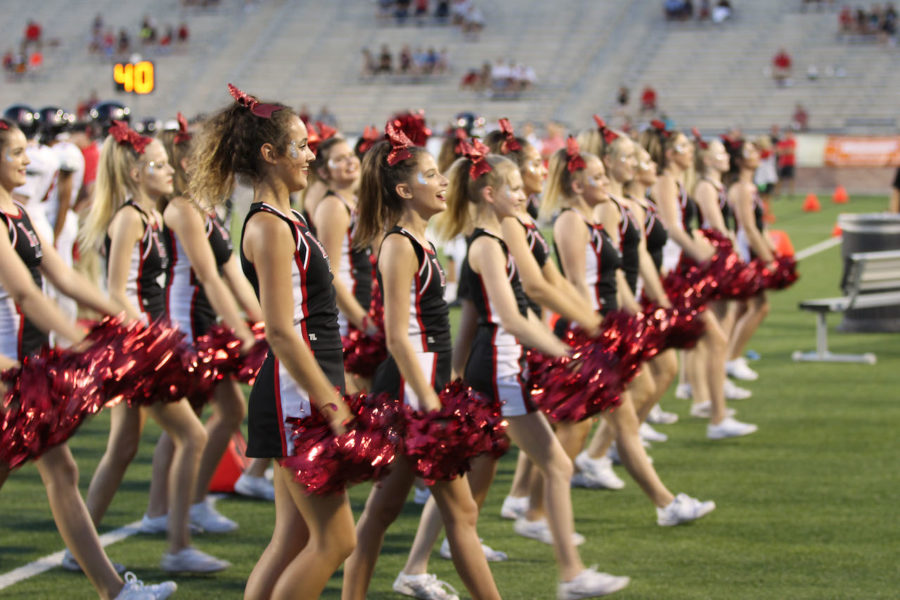 At 4:15 p.m. on Monday afternoon, the cheer team will load their own bus to begin their journey to the UIL Spirit State Championship in Fort Worth. Head Cheer Coach Shelly Wiggins said participating in the competition is "an honor because the kids get to represent the school."
The team has been practicing twice weekly since November, and, more recently, daily, to prepare for the competition that begins on Tuesday. Their goal is to place in finals since they weren't able to last year and to place in the top 10 in the individual performances.
"I hope that we all go out there and we do our best that we can do, and that'll show in whatever place we get," co-captain and senior Bryn Bittner said.
Of the 72 5A schools they will be competing against in Texas, 20 place in finals.Co-captain senior Emilee Gant said this competition is a great opportunity for them.
"I think it's a great way for us to actually be able to show off our skills and our talents since we don't get to compete except for once a year," Gant said.
All competing teams have put together gameday material to present to the judges. Wiggins brought a choreographer to their gym to prepare a band dance, revised fight song, and a crowd-involved cheer which incorporates props and signs. Bittner said she is excited for where the dances and their hard work will take them.
"It's an opportunity to be able to compete against a bunch of other school in Texas and see who comes down to one of the best teams," Bittner said. "It's also a team bonding experience. I think it'll be fun to hang out with my team and to compete."
About the Writer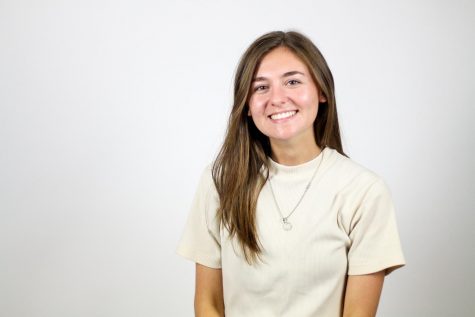 Lily Hager, Editor-In-Chief
With the coming of her fourth and final year of high school, Lily Hager eagerly awaits the senior perks that accompany all who suffer from "senioritis"–including...